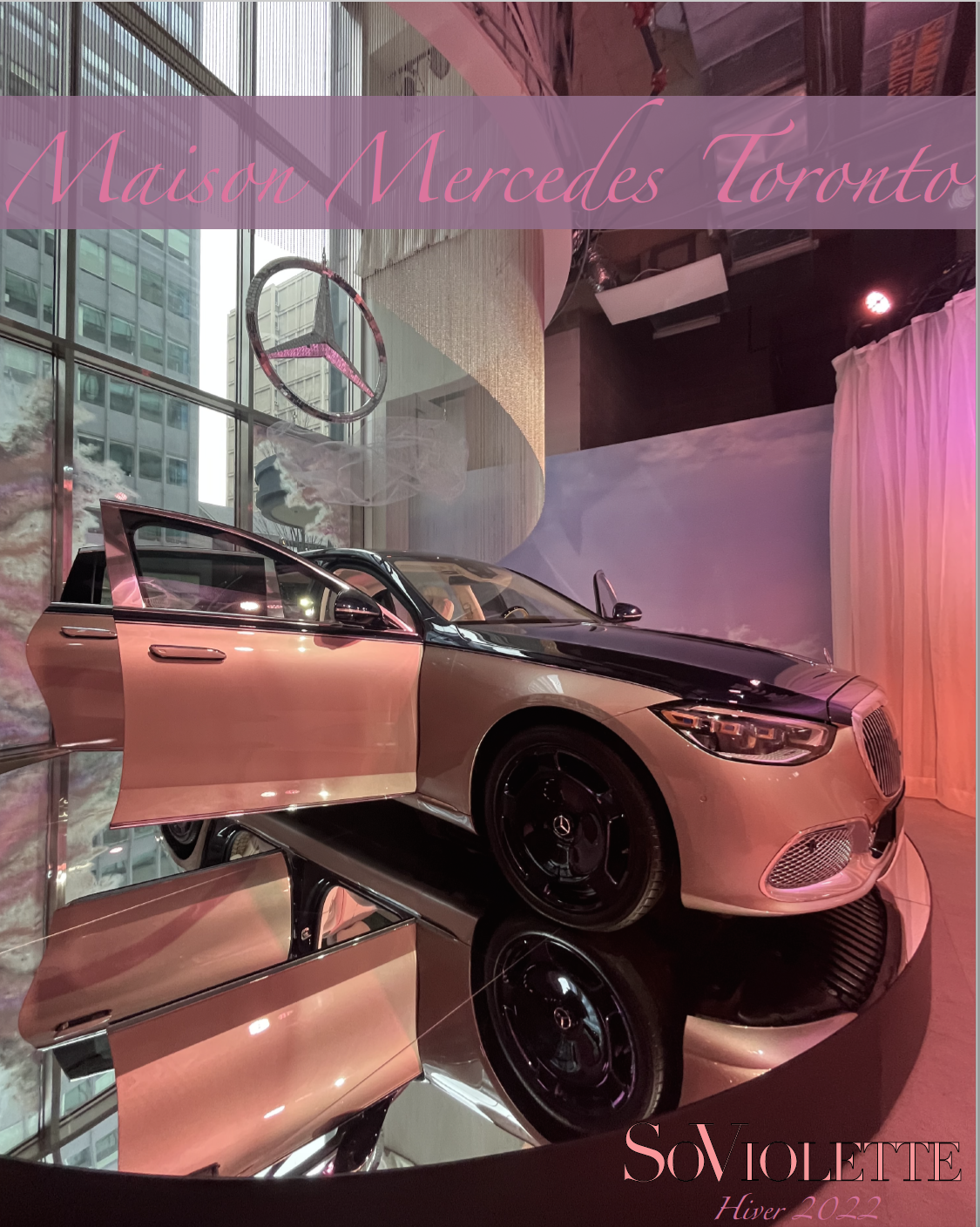 Where? Yorkville – Toronto, Ontario
How many? 1 of 150 Concept cars produced
Who knew you needed a car with a furry white rug, Gold Champagne flutes and Tweed paneled doors?
Mercedes-Maybach did!
They brought this fun concept to life with "Haute Couture" in mind. Tweed details, stamped Mercedes Logo, Faux Fur and gorgeous gloss white and rose-gold finishes, this car is the perfect mix of luxury and fun.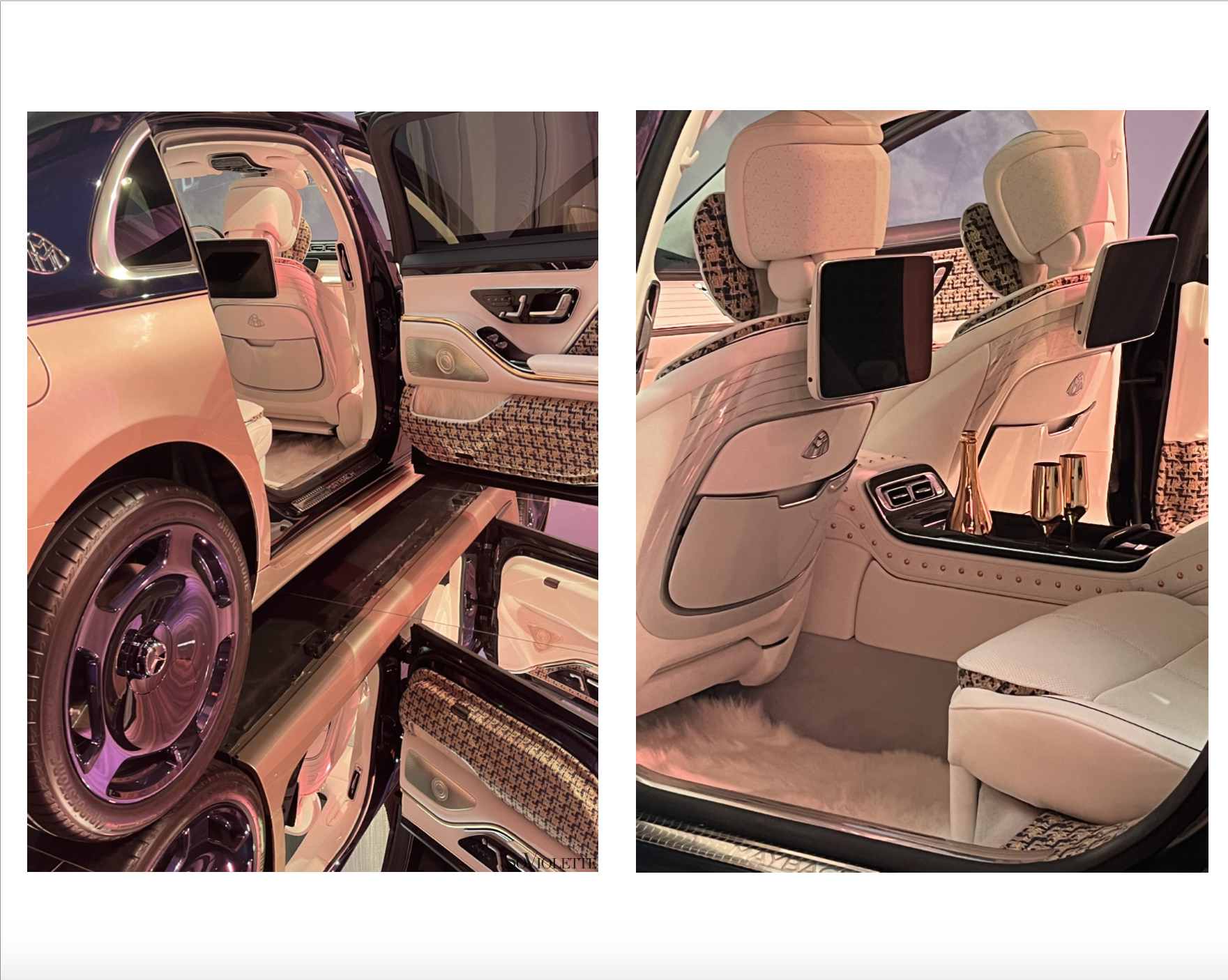 Make no mistake, this fun furry interior car boasts a V12 engine and has a full chrome grill with Mono Block wheels in Nautical Blue to match the dual tone exterior Paint in Nautical Blue and Rose Gold.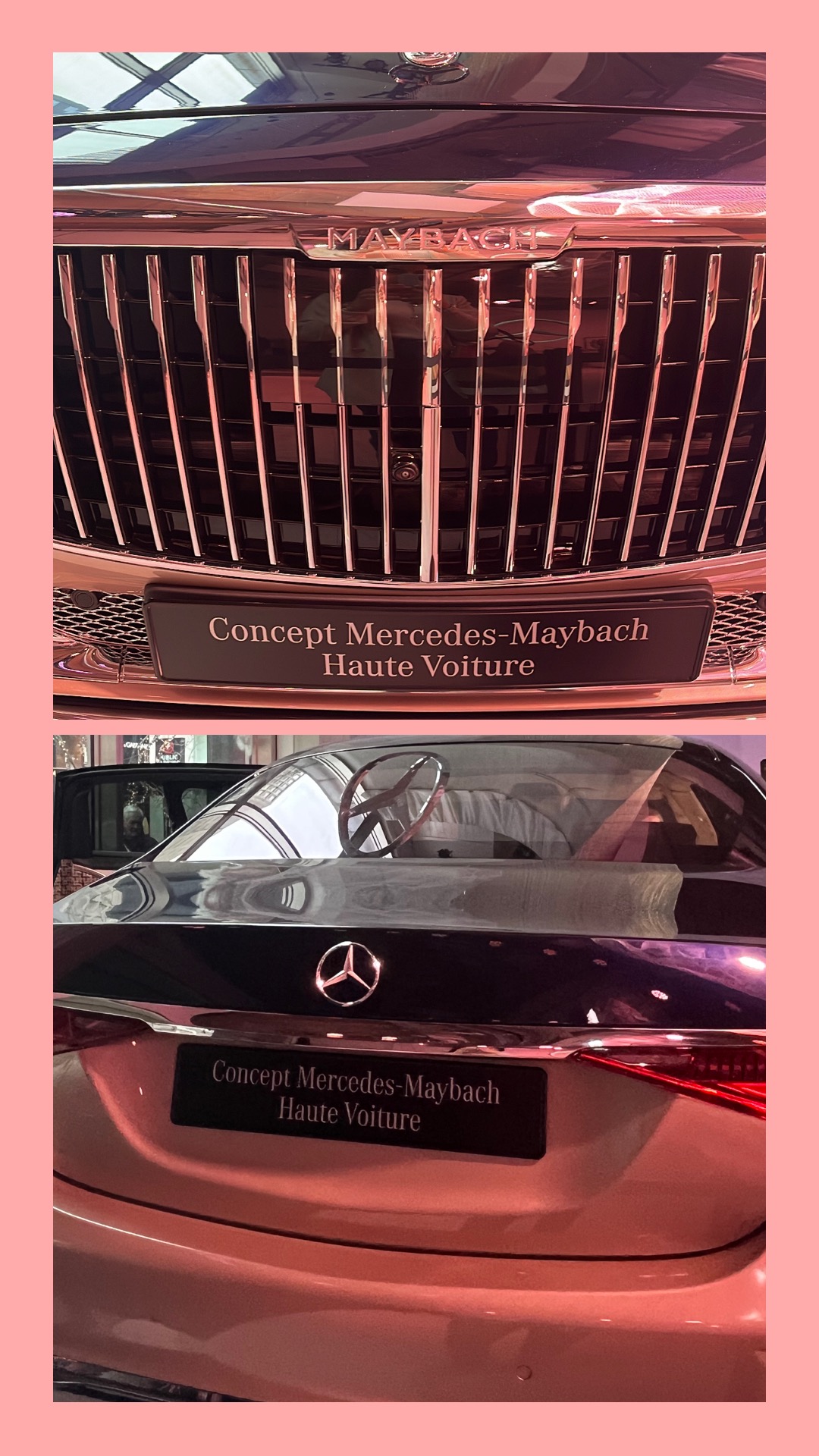 Alongside of these wonderful Cars on display, some CAFA Award winners creations were displayed.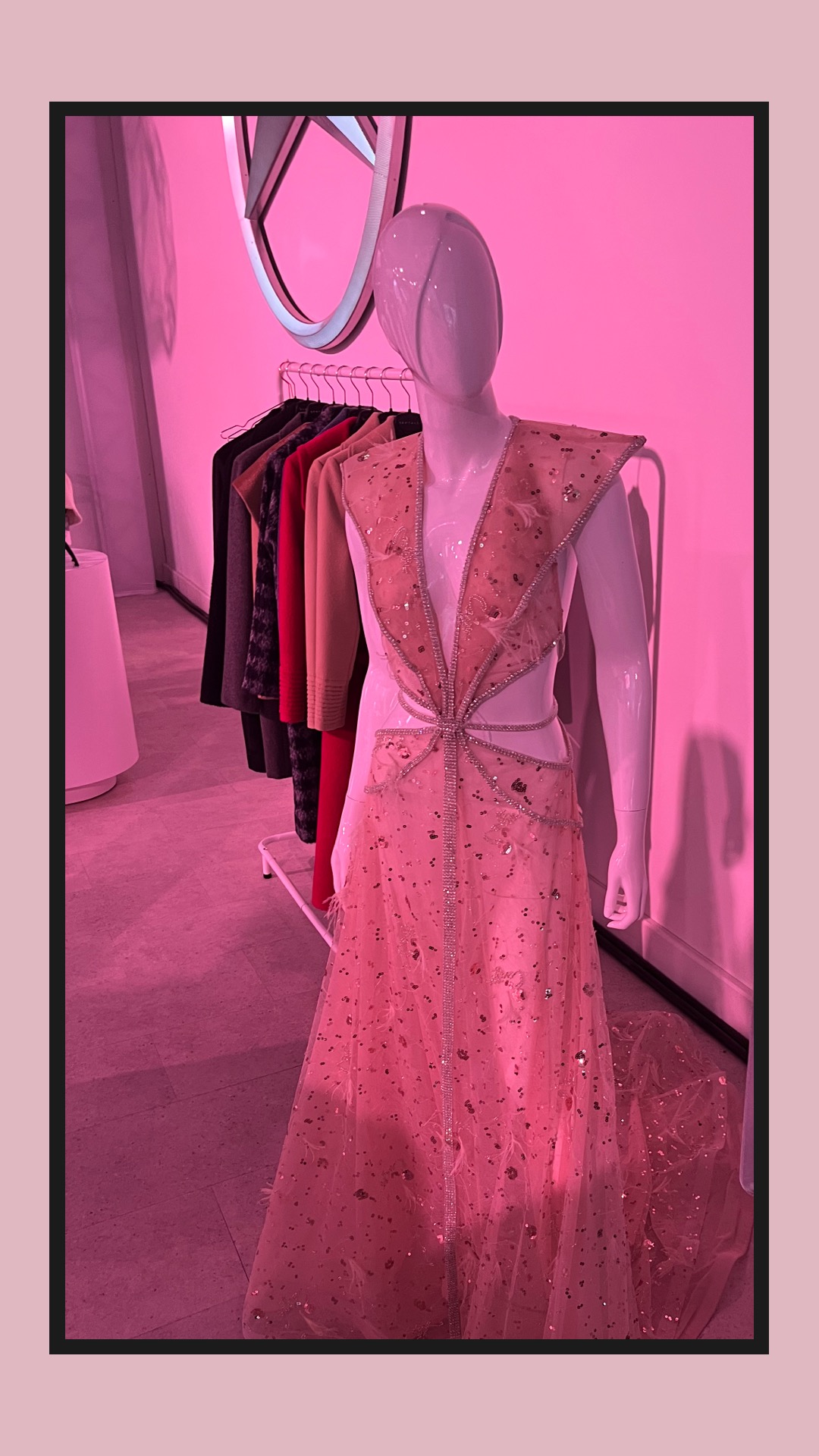 Dress by CAFA Winner : Narces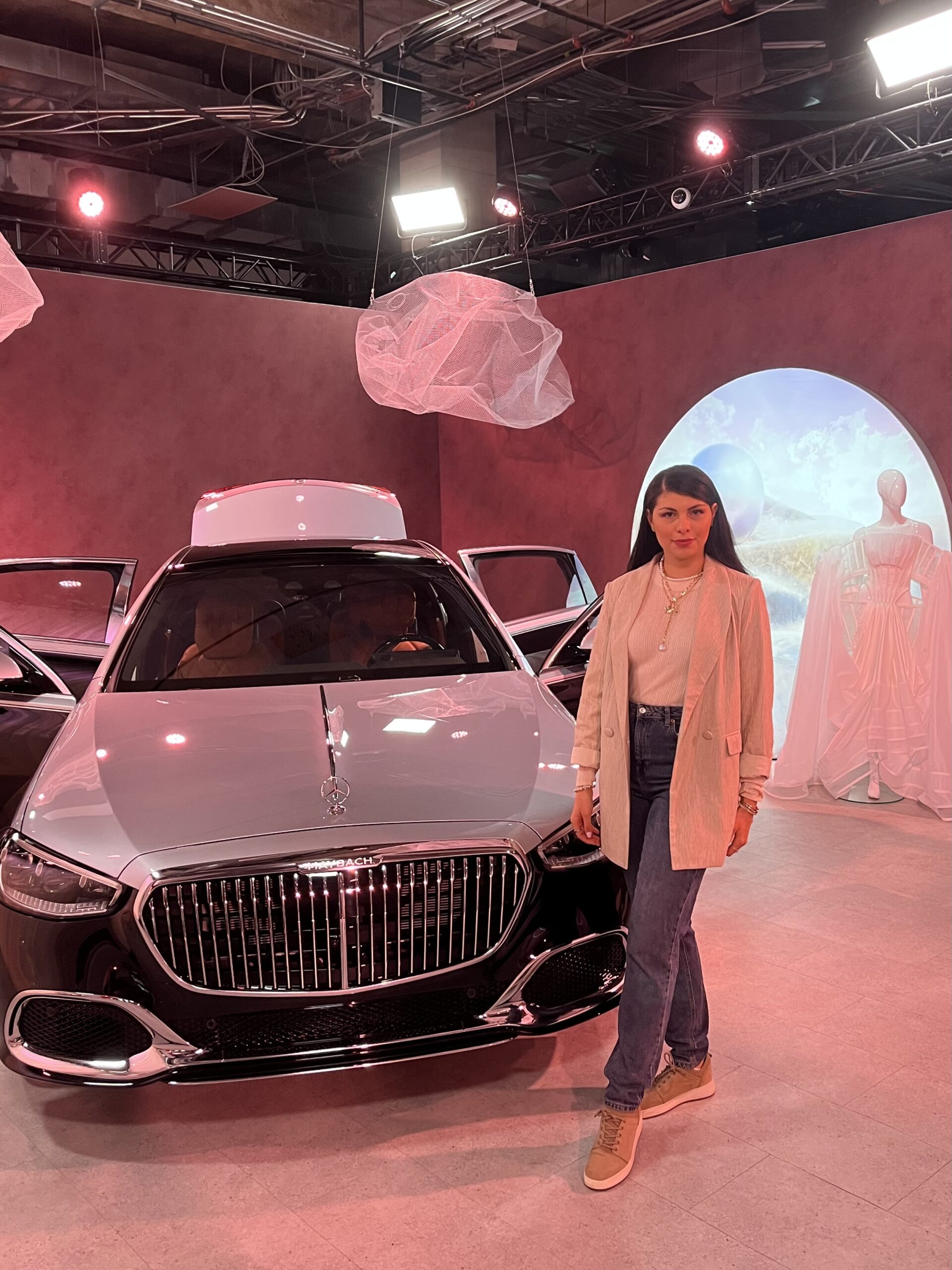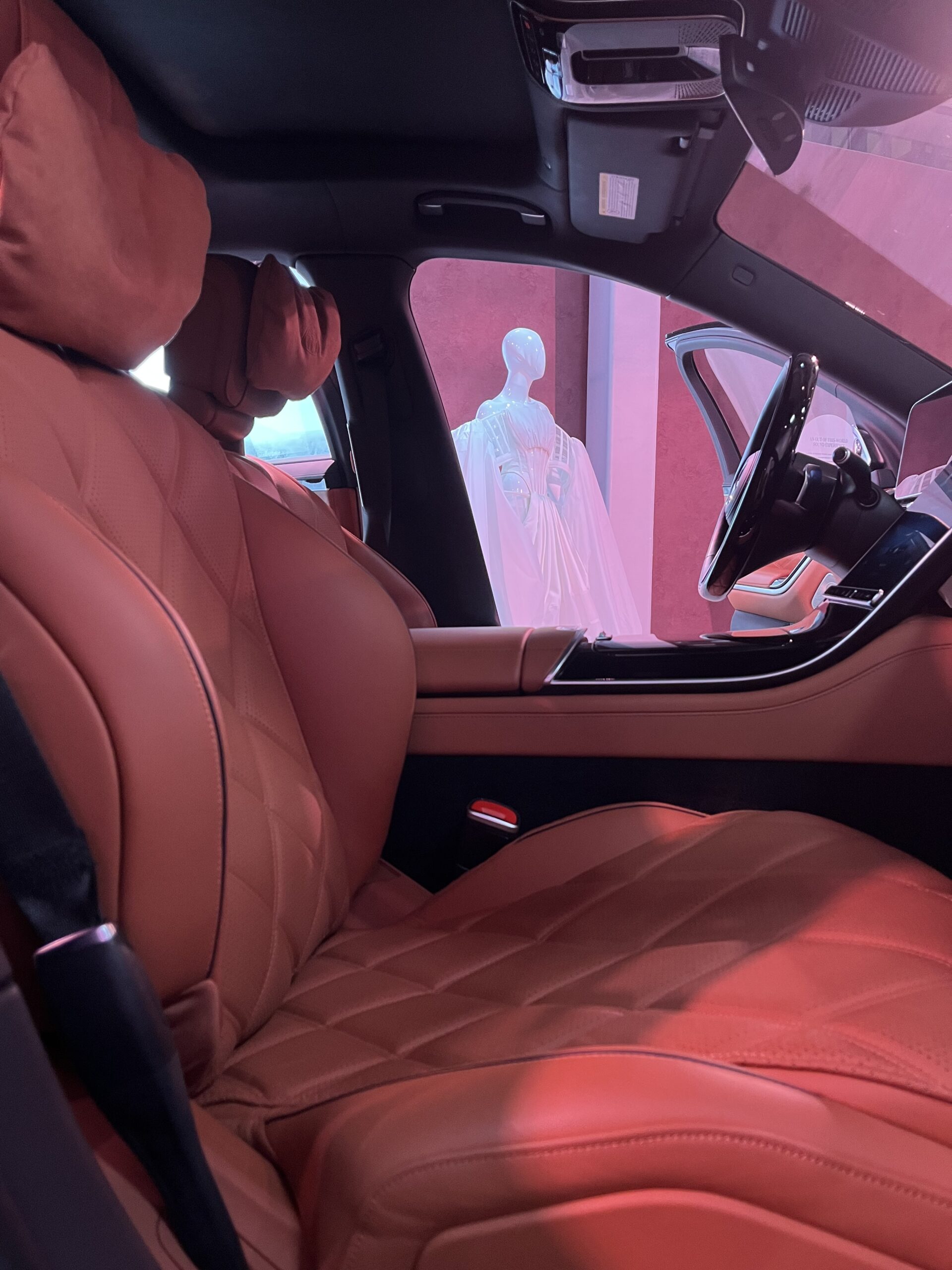 Visions of a gorgeous gown through the Maybach with the finest craftsmanship skills, made with tailor made qualities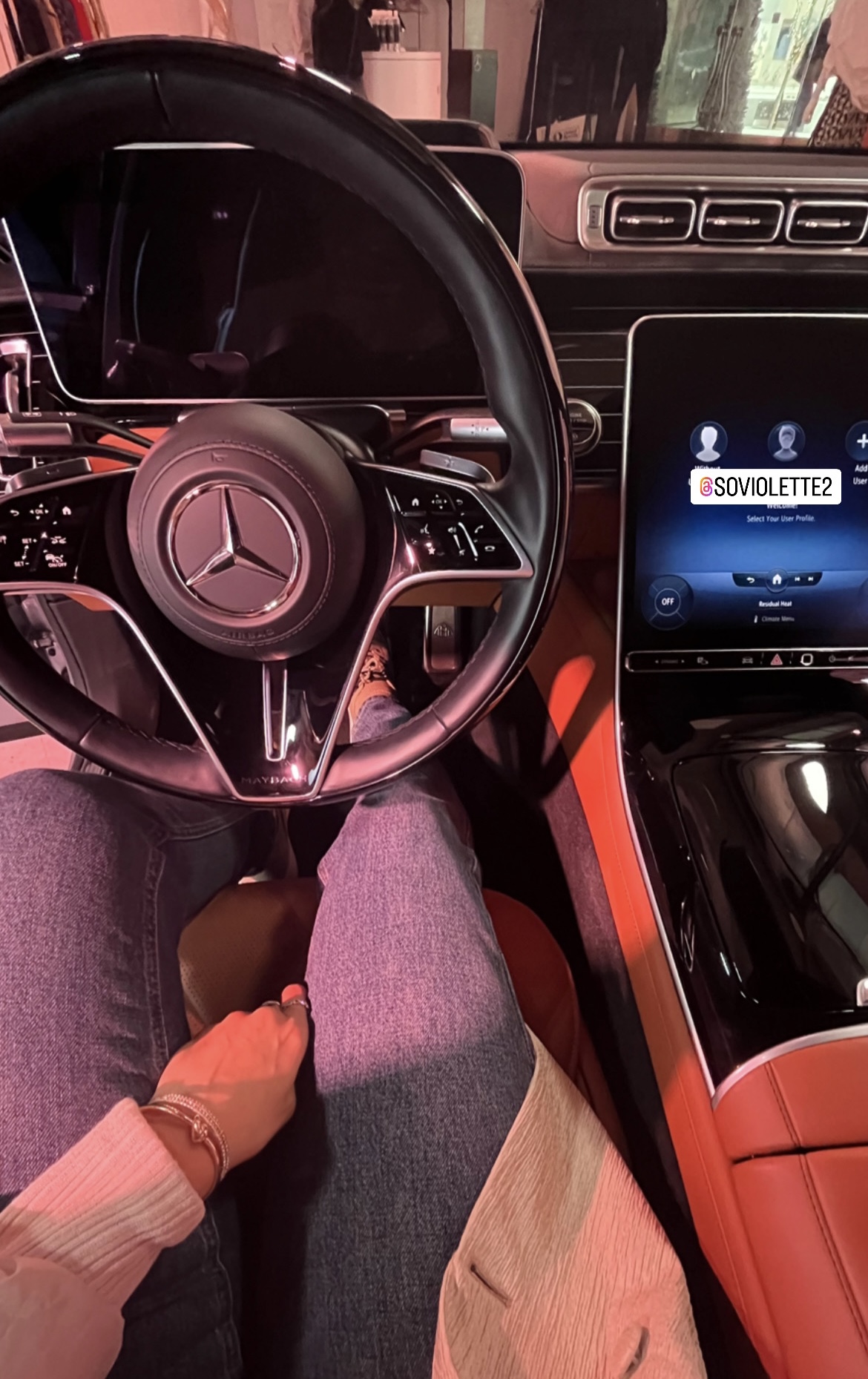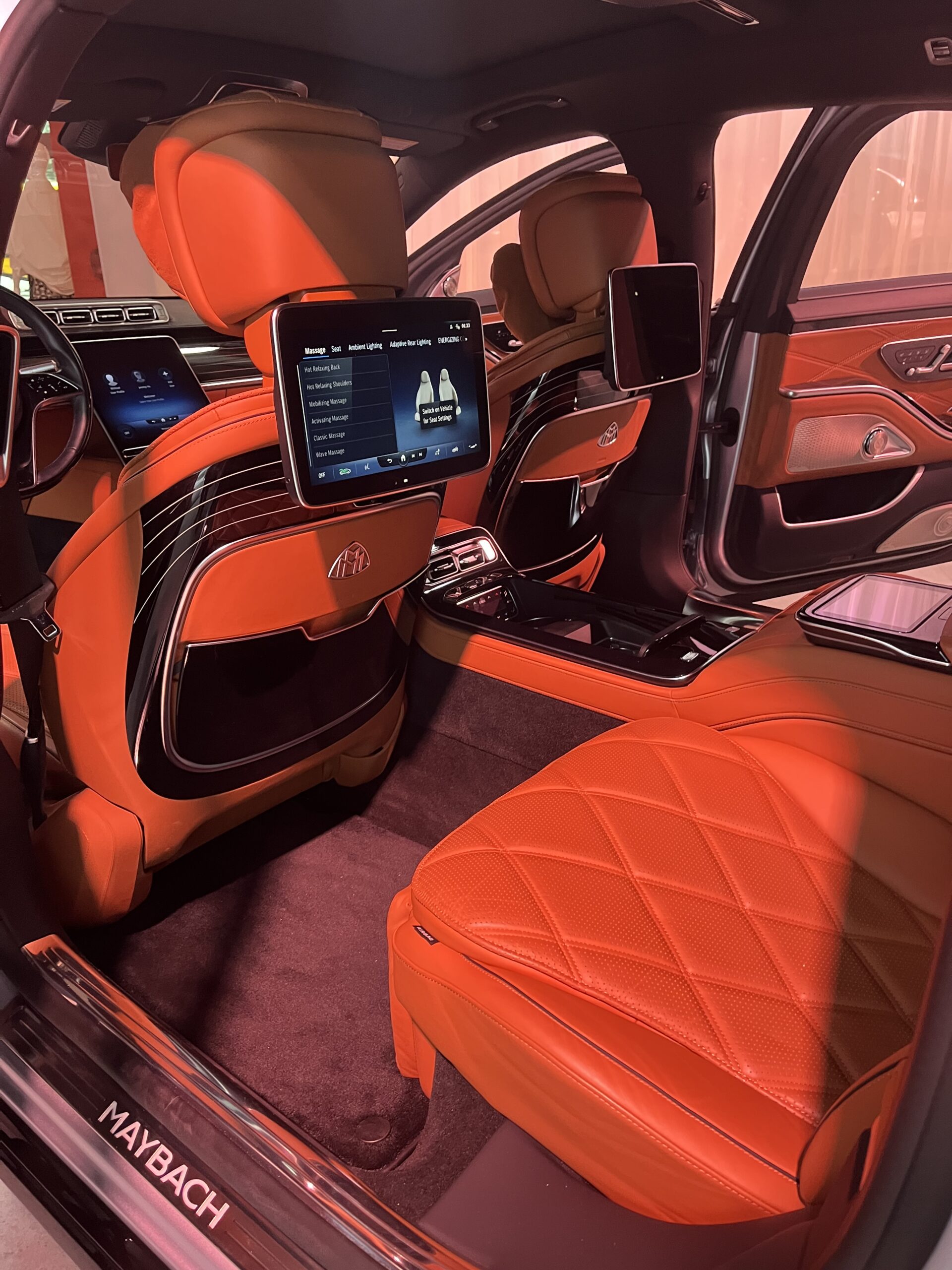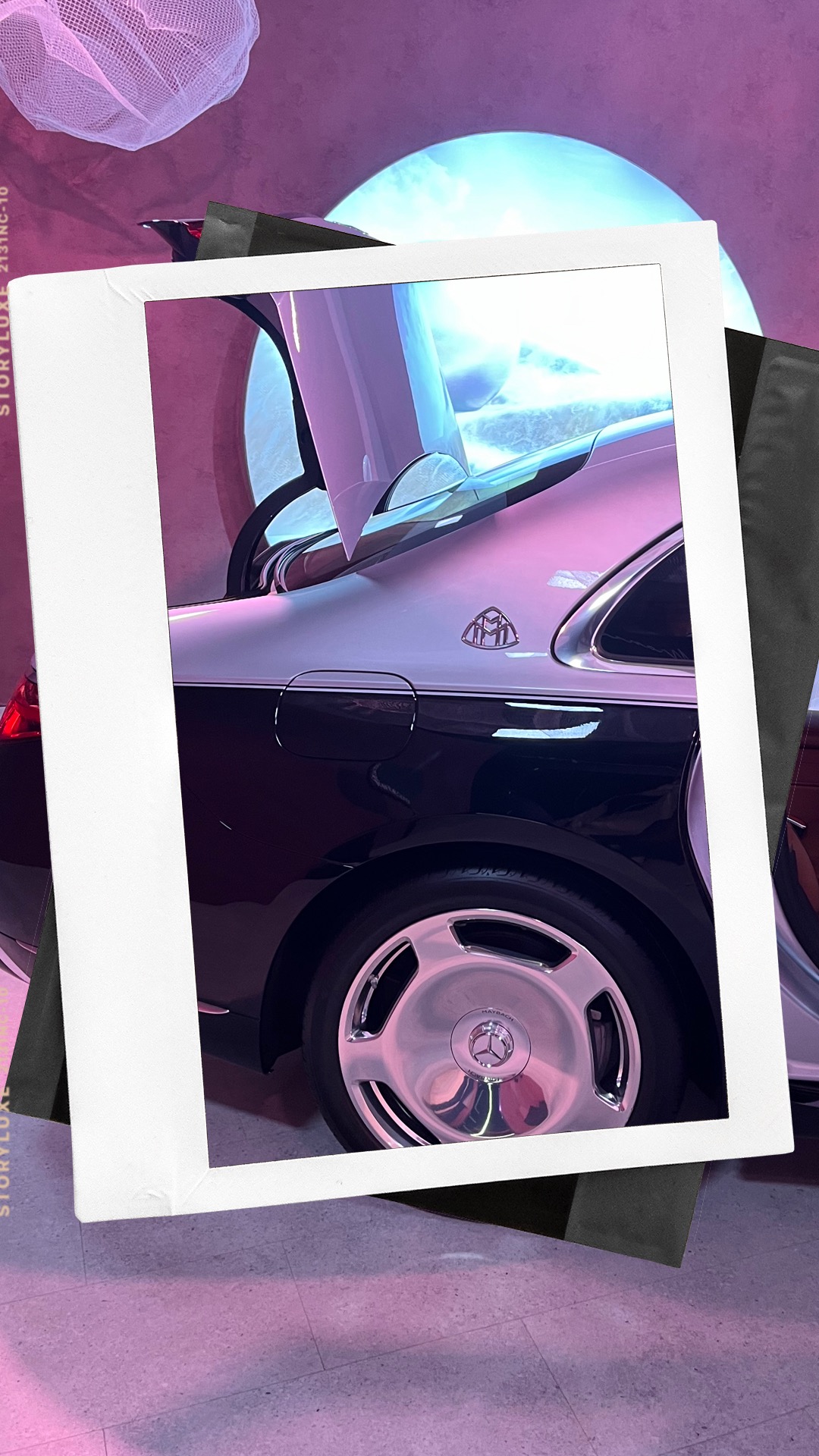 This Lecavalier Piece brings the Gorgeous rich brown leather to life with rich warm tones matching the Maybach interior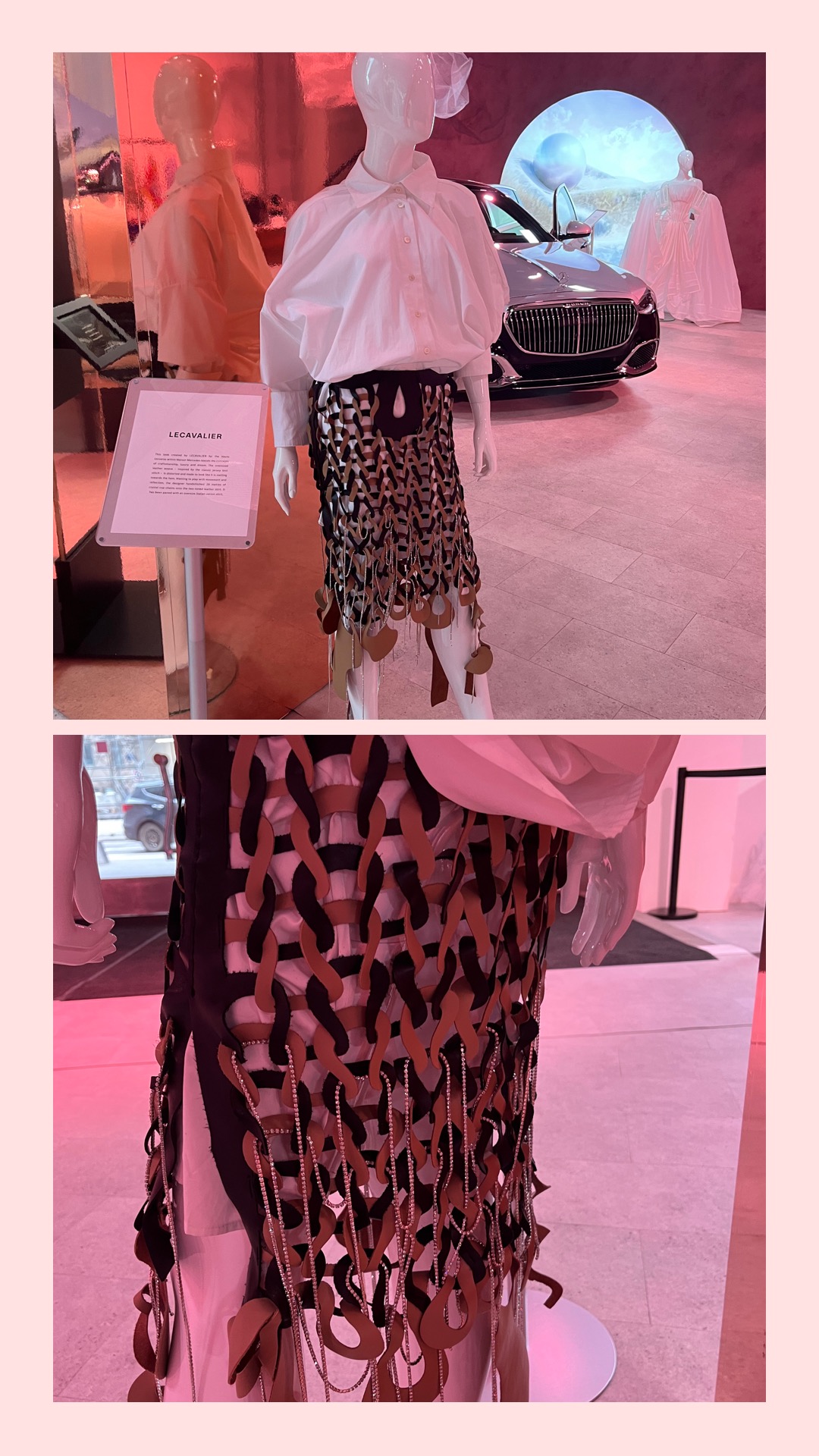 Lovely Intricate details
Don't forget your leather lined trunk and matching faux-fur luggage.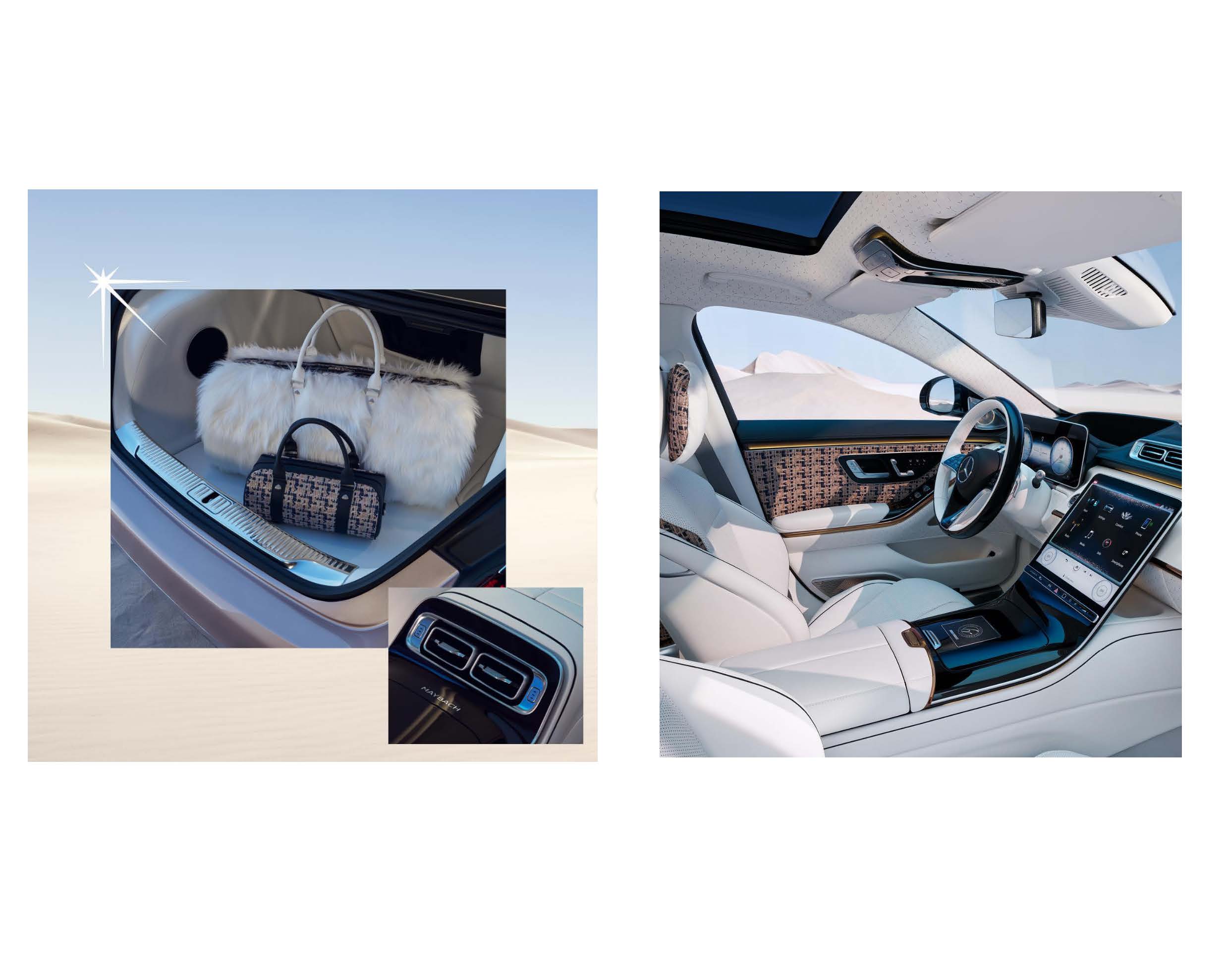 image : Mercedes-Benz Instagram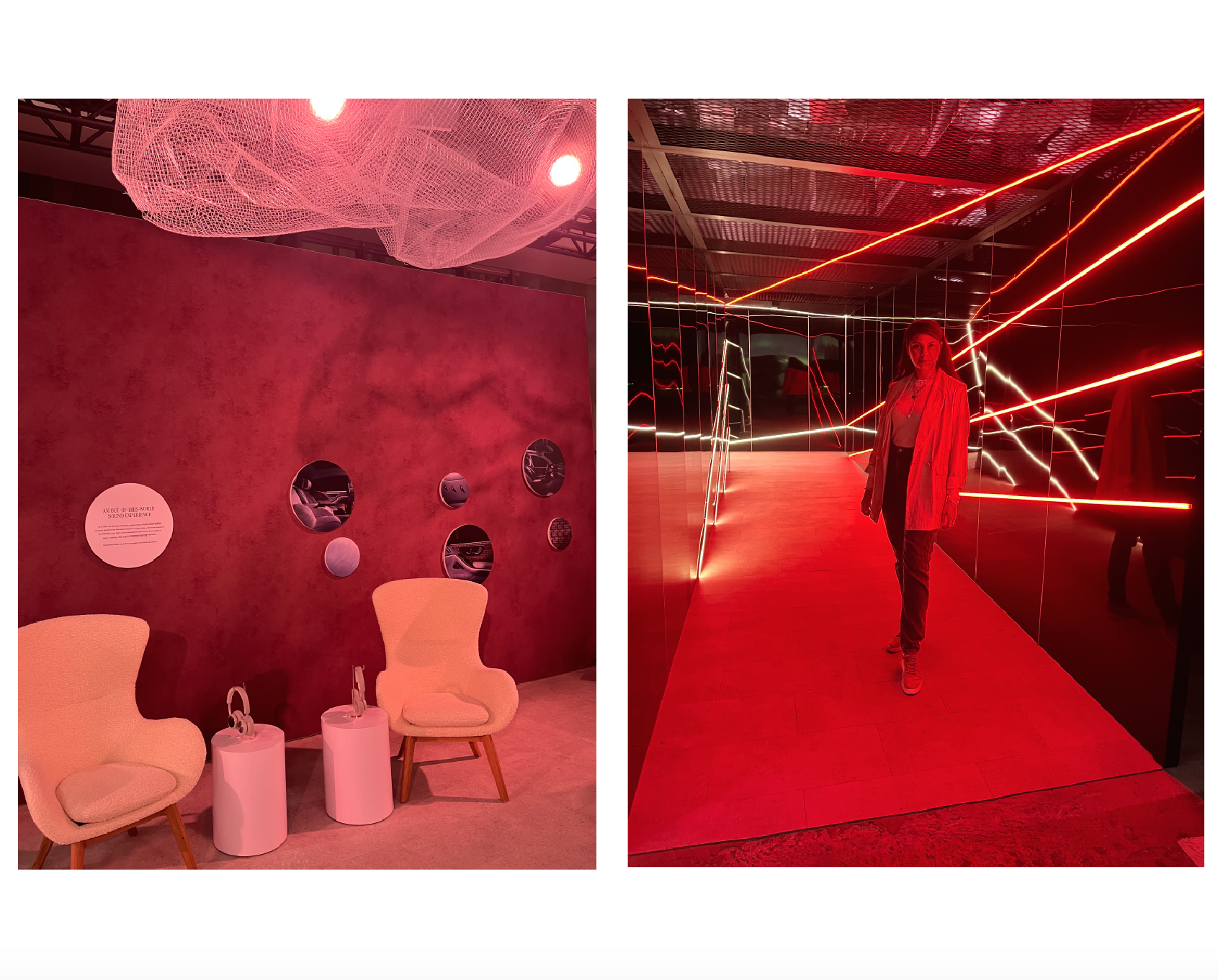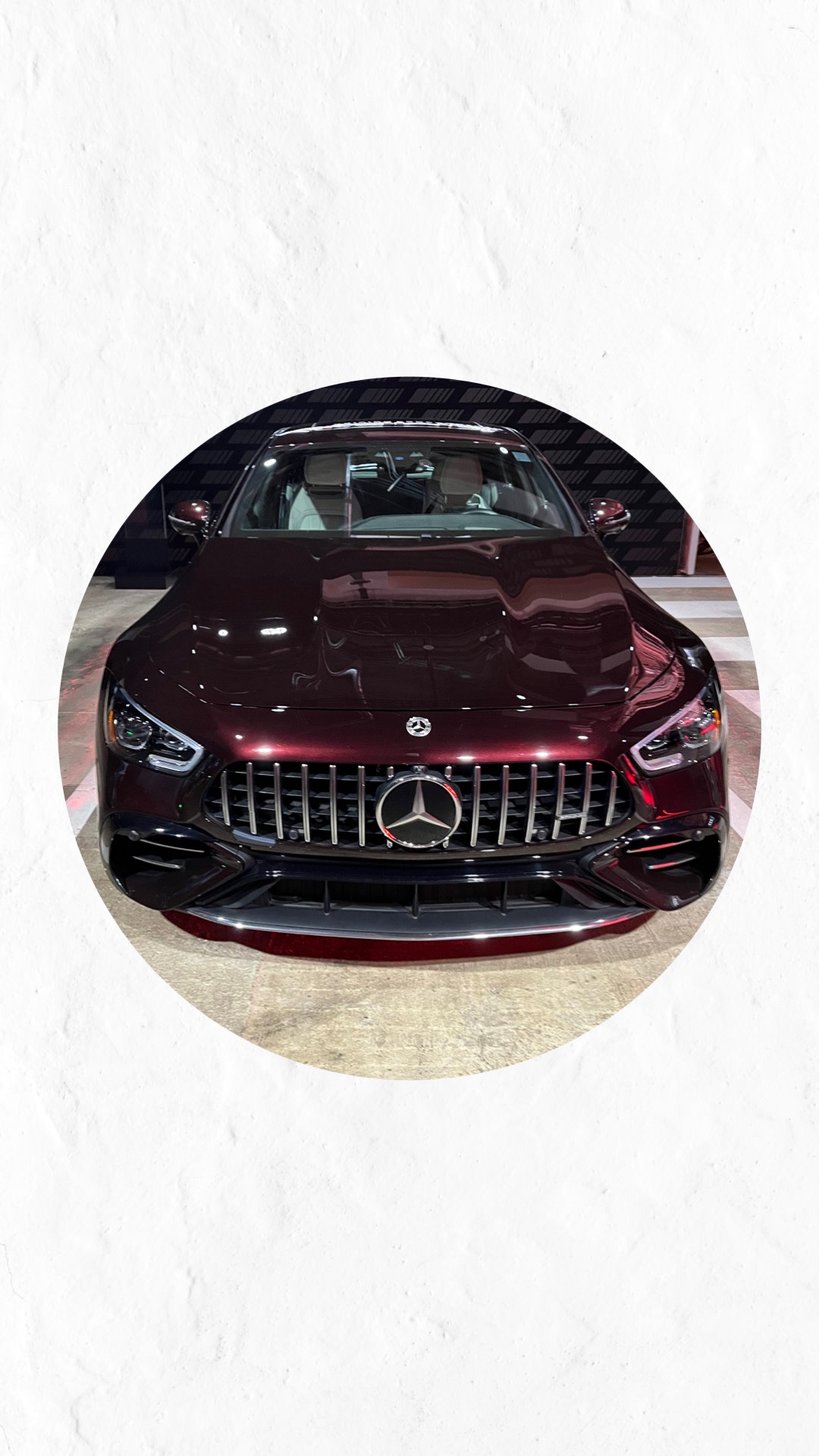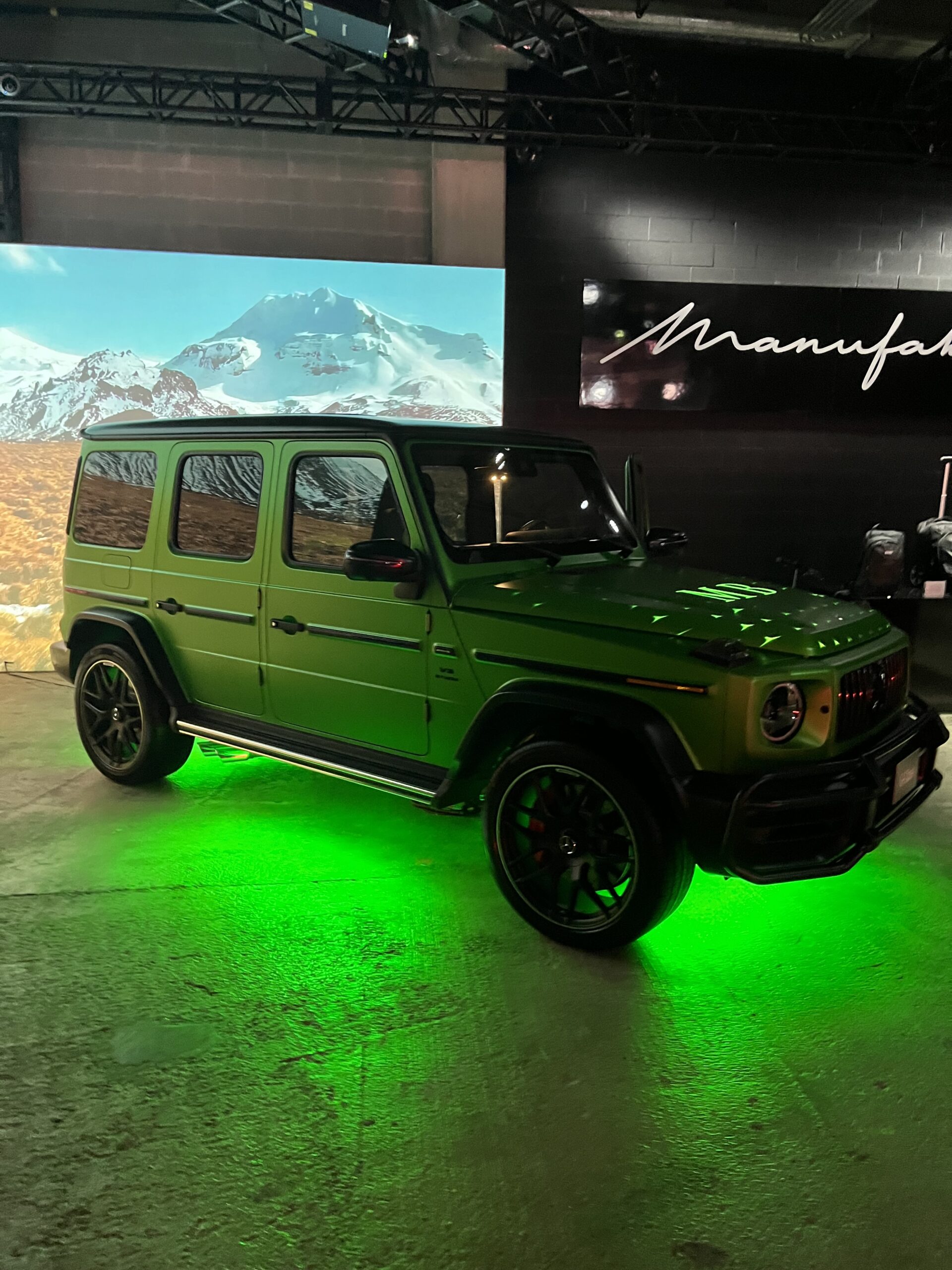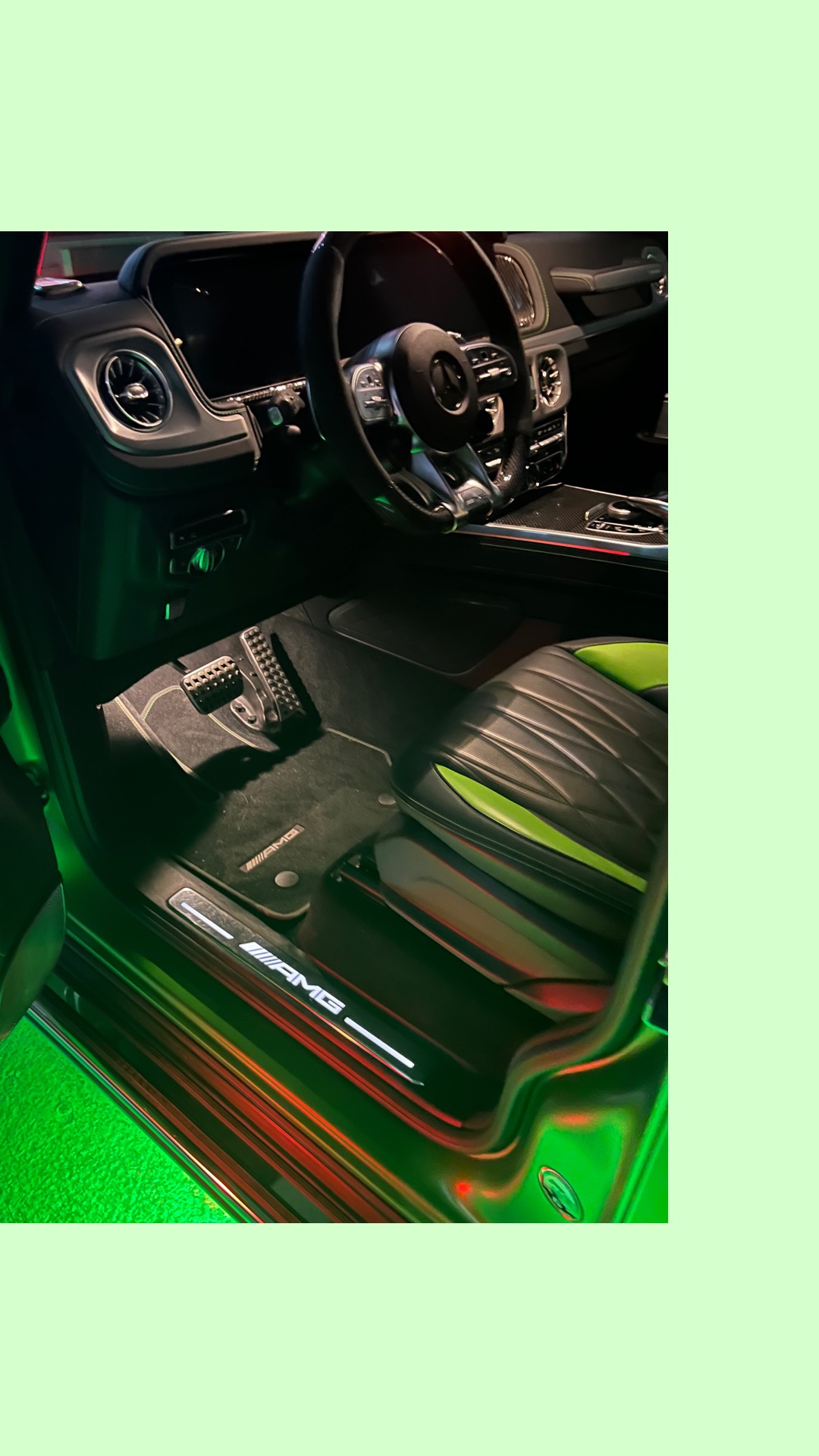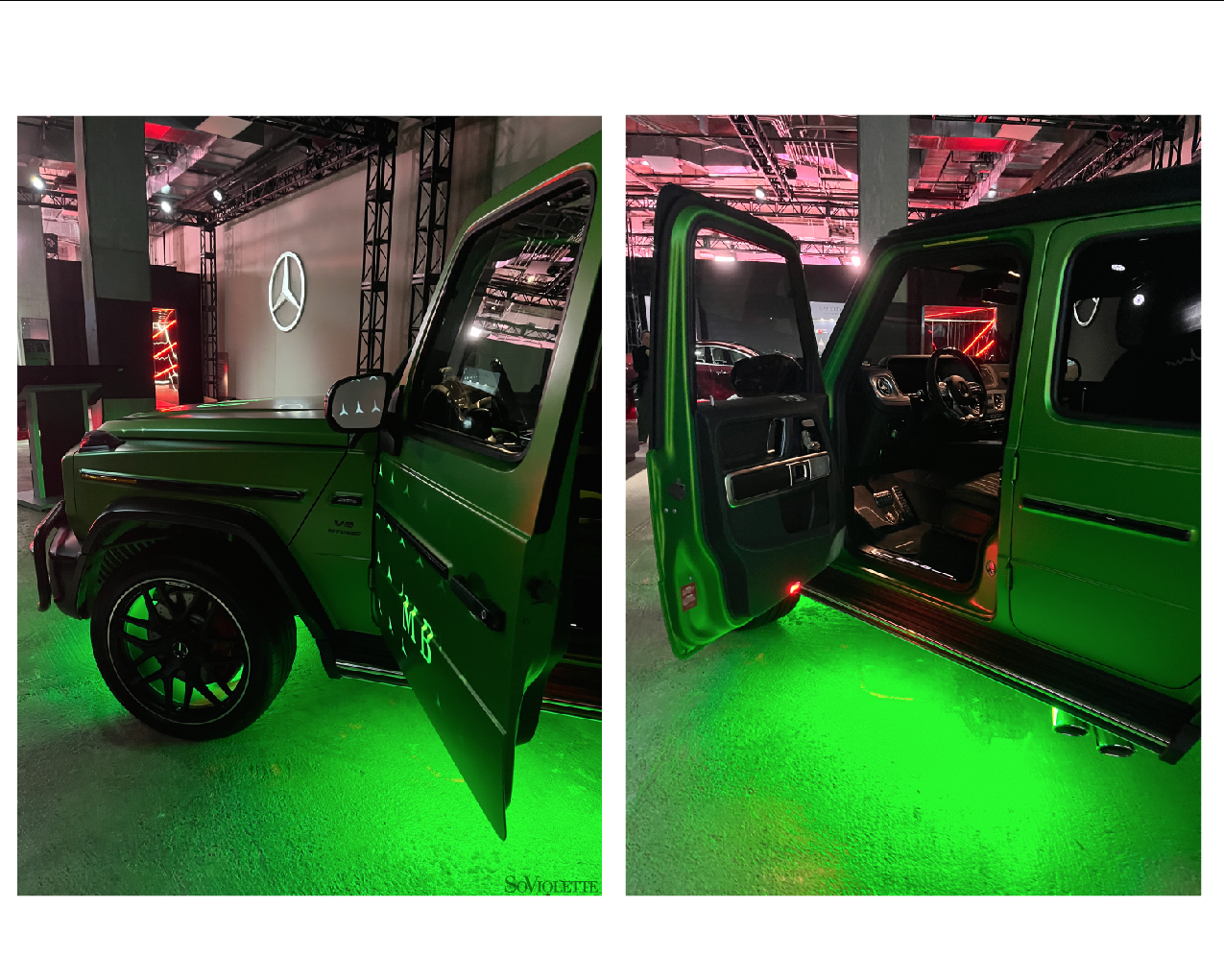 Canadian Brands were featured in a retail space for Purchase.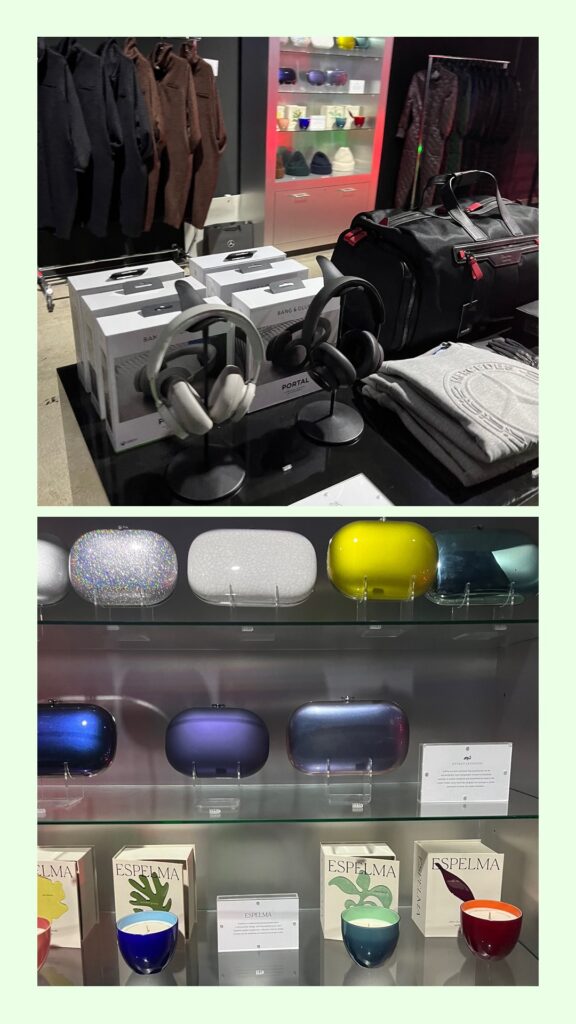 Voila ! That concludes our visit…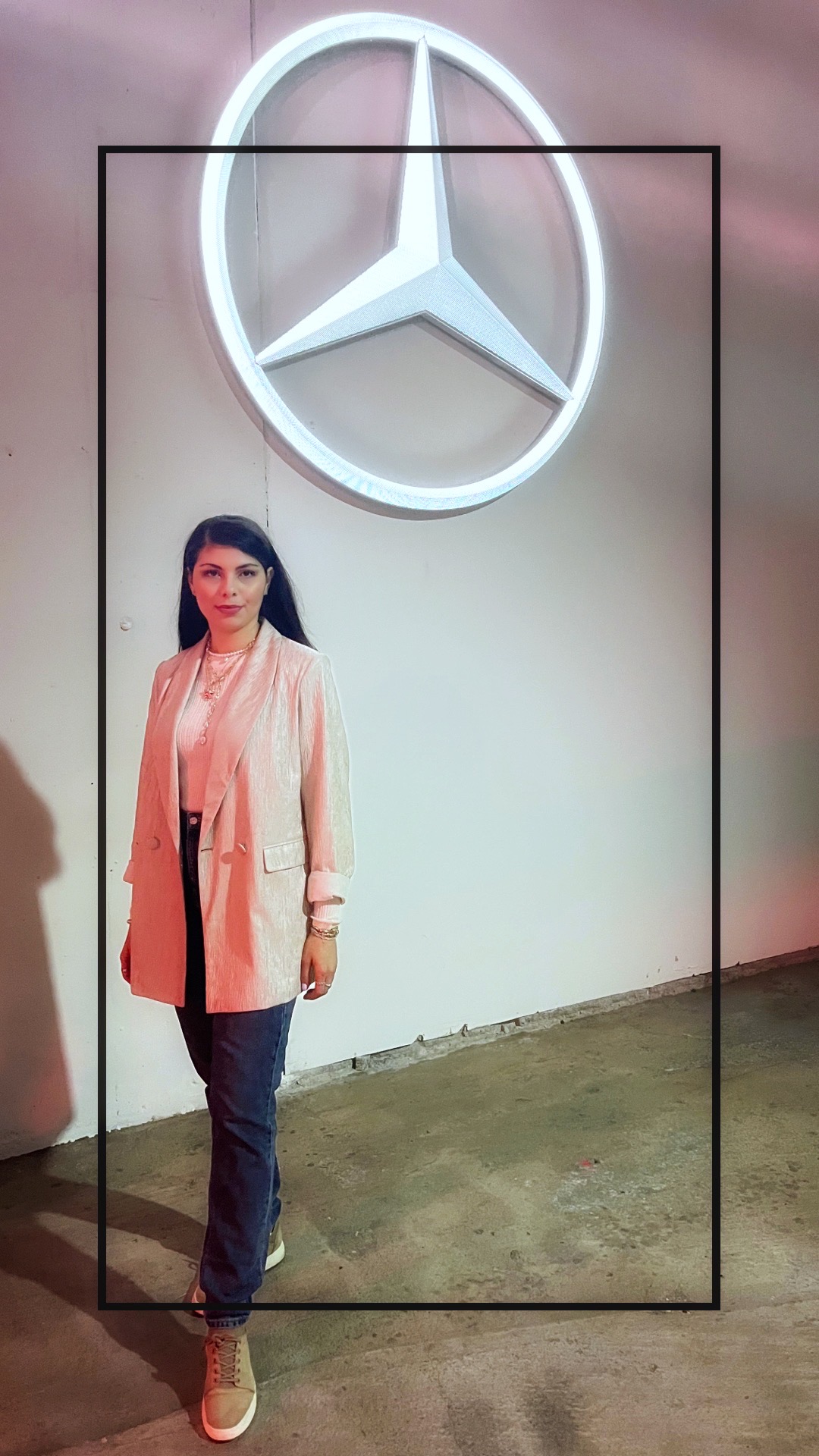 What's your favorite Mercedes-Benz?
Happy Holidays, see you in the New Year for some Fresh adventures!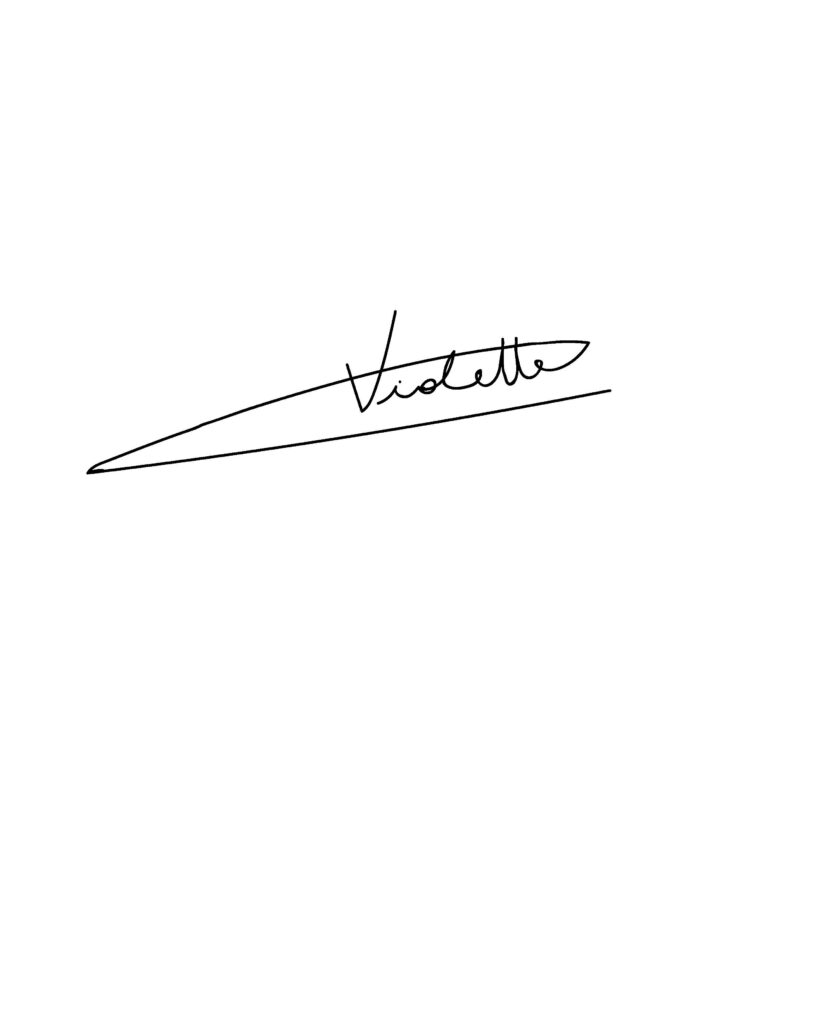 additional photos/press : Marek J. Goldyn for European Club of Canada