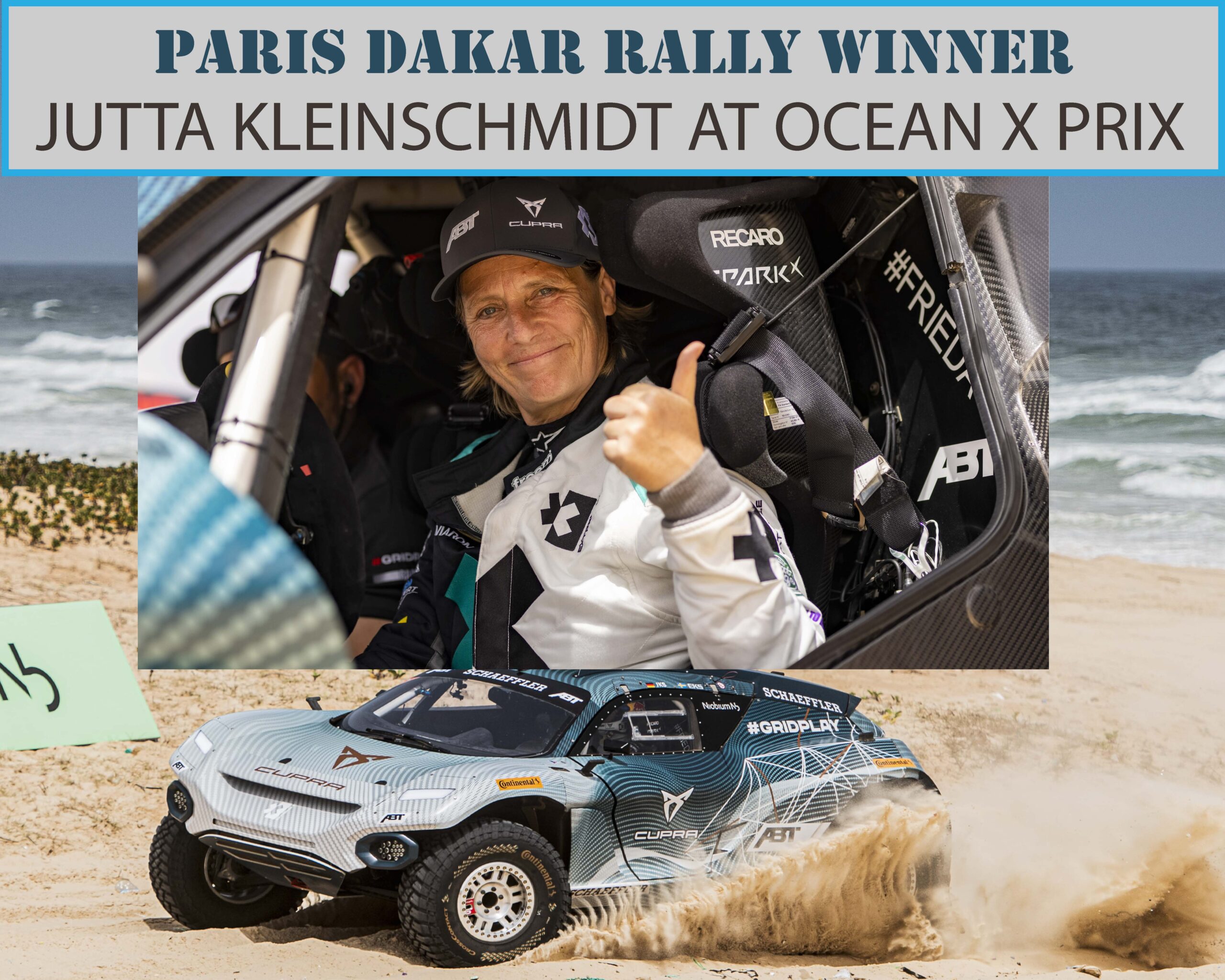 The #SoVioletteJournal is delighted to present our special guest, Jutta Kleinschmidt.
Jutta Kleinschmidt made history in 2001 by becoming the first woman to win the First Place the Paris Dakar Rally. To this day, it is remembered for being notoriously difficult and dangerous due to it's high mileage distance and extreme climate conditions.
Jutta recently returned from competing in the Ocean X Prix alongside FIA World Rallycross Champion Mattias Ekström,with the CUPRA Team in Senegal.
We caught up with her to talk about her tips for success and new ventures.
1. Q) What inspired you to compete in the Paris Dakar race?
A) I love competition, adventure and technology, so it was a mix of both. When I first started racing, it was on a motorcycle. A few years later it was in cars.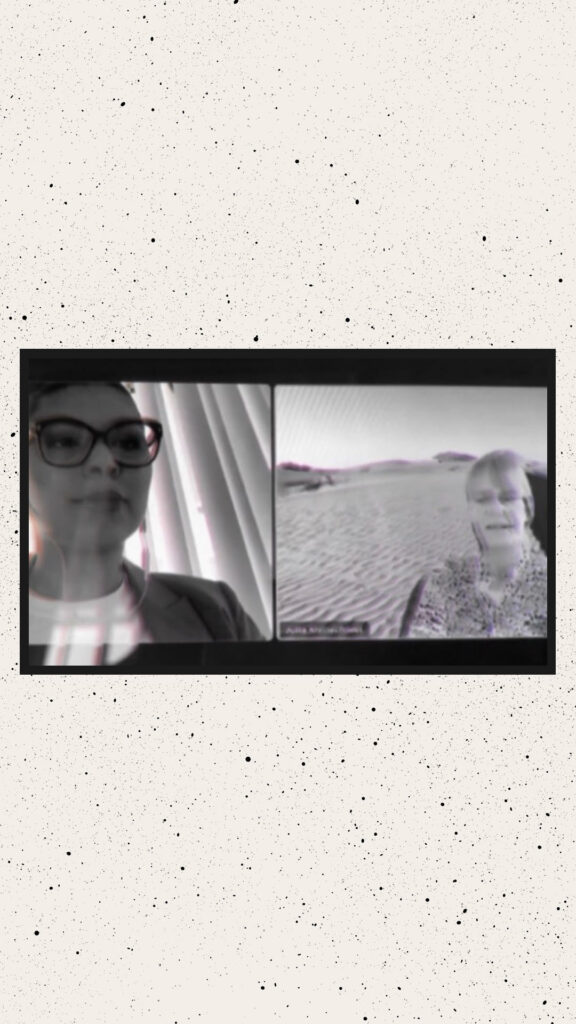 Violette and Jutta
2. Q) What was your strategy to survive such a difficult race, especially when you had obstacles or unforeseen circumstances?
A) If you want to be successful in life, you must be prepared. Preparation and training are key – being talented doesn't cut it – you need to work and maintain it. For this race, you must get to know your car or your motorcycle. If something happens to your vehicle in the middle of the desert, you must be able to repair the issue by yourself. Also, concentration, teamwork and a good relationship with your co-driver are all very important.
Preparation is also about maintaining a mentally strong mindset and staying physically fit.
Your team is crucial. Communication and teamwork with your crew, engineers, mechanics and your co-driver must be good. I'm not a patient person, but all of the obstacles teach me patience, because I really want to win.

3. Q) Was refueling a challenge during the average of 12,000 kilometers in the Paris Dakar Rally? 
A) Fuel pit stops were organized. We had it all mapped out on the road books ; sometimes at night, we could refuel at a service park. The Paris Dakar race starts with over 400 participants. When I was racing on my motorcycle, it was just myself and my motorcycle. The professional teams have 3 race cars and service cars, which constitutes of approximately 100 people per team. It's great to be part of a top team, because you get taken care of very well, but this also brings more pressure to win the race.
4. Q) Can you tell us more about Extreme E, Ocean X-Prix where you raced alongside Rally Driver Mattias Ekström and former Dakar Rally winner Carlos Sainz Sr. ?
A) This is a completely new racing series with fully electric cars. There is a new battery electric technology. Each team has one man and one woman racing. I was with the CUPRA team as a reserve driver. Unfortunately, Claudia Hürtgen got ill so I jumped in the car and drove for the team.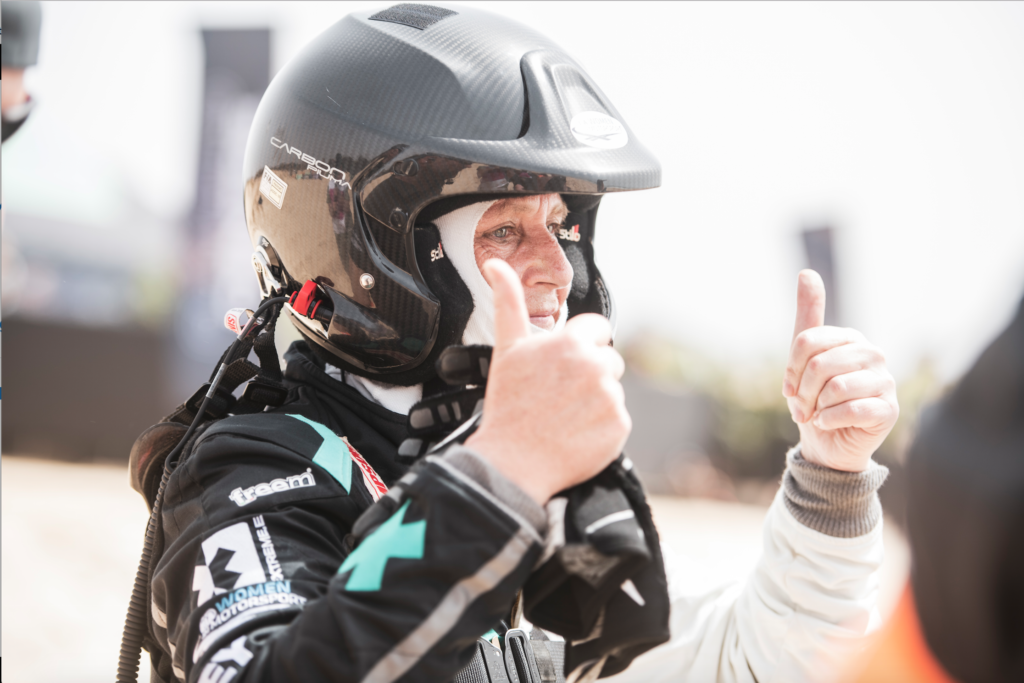 5. Q) Was there a contrast between competing in petrol cars and electric cars when you were racing?
A) Inside the car, there isn't much difference. The car has no gearbox. You feel the same sensation from the first corner and jump. The races are short since the vehicles are full battery electric and off-roading in deep sand consumes more energy.
6. Q) You've received many Awards and honors including the World Sports legends award in Monaco in 2018, which is greatly inspirational for women across the world. What advice would you have for women aspiring to get into motorsports?
A) The most important is to have the confidence to do it. As a woman, you'll have to fight harder for certain things because it's a male dominated sport. However, more women are getting into it, especially with races such as Exreme E, where men and women race equally. There are many great opportunities to work in this industry as a woman – mechanic, engineer, journalist or even an FIA Official.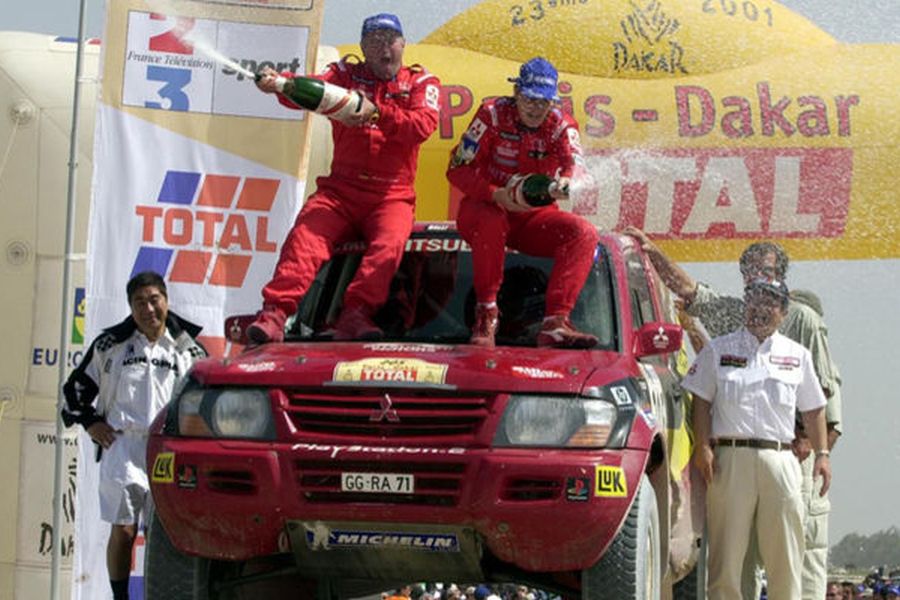 Jutta Kleinschmidt and Andreas Schulz, 2001 Paris Dakar Win at the Lac Rose in Senegal
(Image Source : https://www.snaplap.net/driver/jutta-kleinschmidt/)  
7. Q) What message is important to pass onto future generations in the world of racing and sportsmanship? 
A)We cannot learn if we don't take risks and make mistakes. Nobody is perfect ; you have to be able to laugh at yourself if you fail. Don't listen to anybody telling you that you can't do something.
Just recently at the Extreme E Prix in Senegal, some of the competitors were 20 years younger than me, but that didn't stop me from getting in the car and giving it my best shot. And I'm glad I did ; it was so fantastic, being at the same spot where I had a my first place finish at the Lac Rose for the Paris Dakar Rally.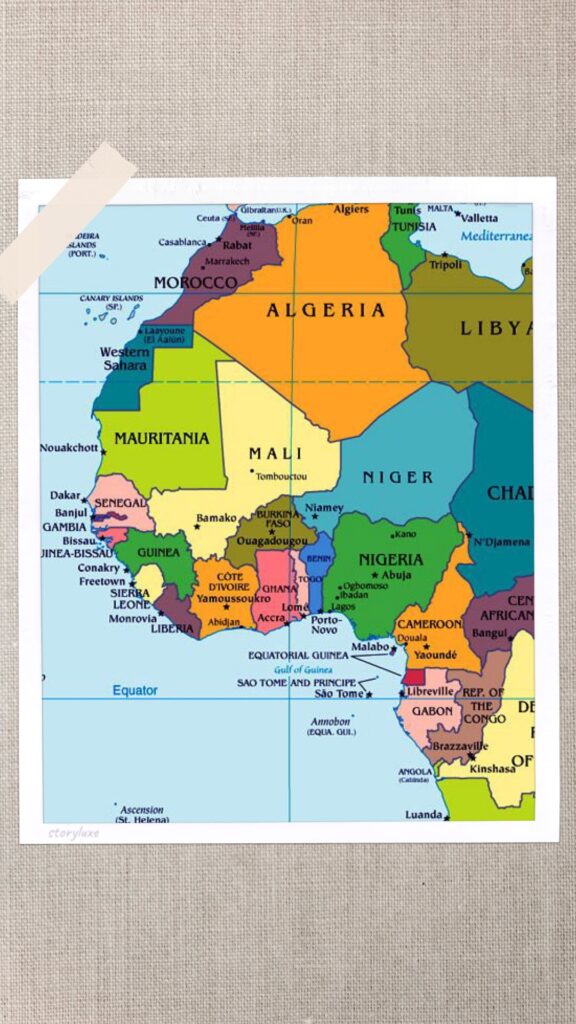 The #SoVioletteJournal in partnership with the European Club of Canada would like to thank Jutta for taking part in this special article as she is not only as an influential woman in motorsports, but an advocate for the environment participating in projects highlighting climate change solutions with the FIA (Fédération Internationale de l'Automobile).

Let us know in the comments who your favorite driver of all times is!

xo,
Violette
Cover Photos : Colin McMaster, Charly Lopez edited by Violette M.