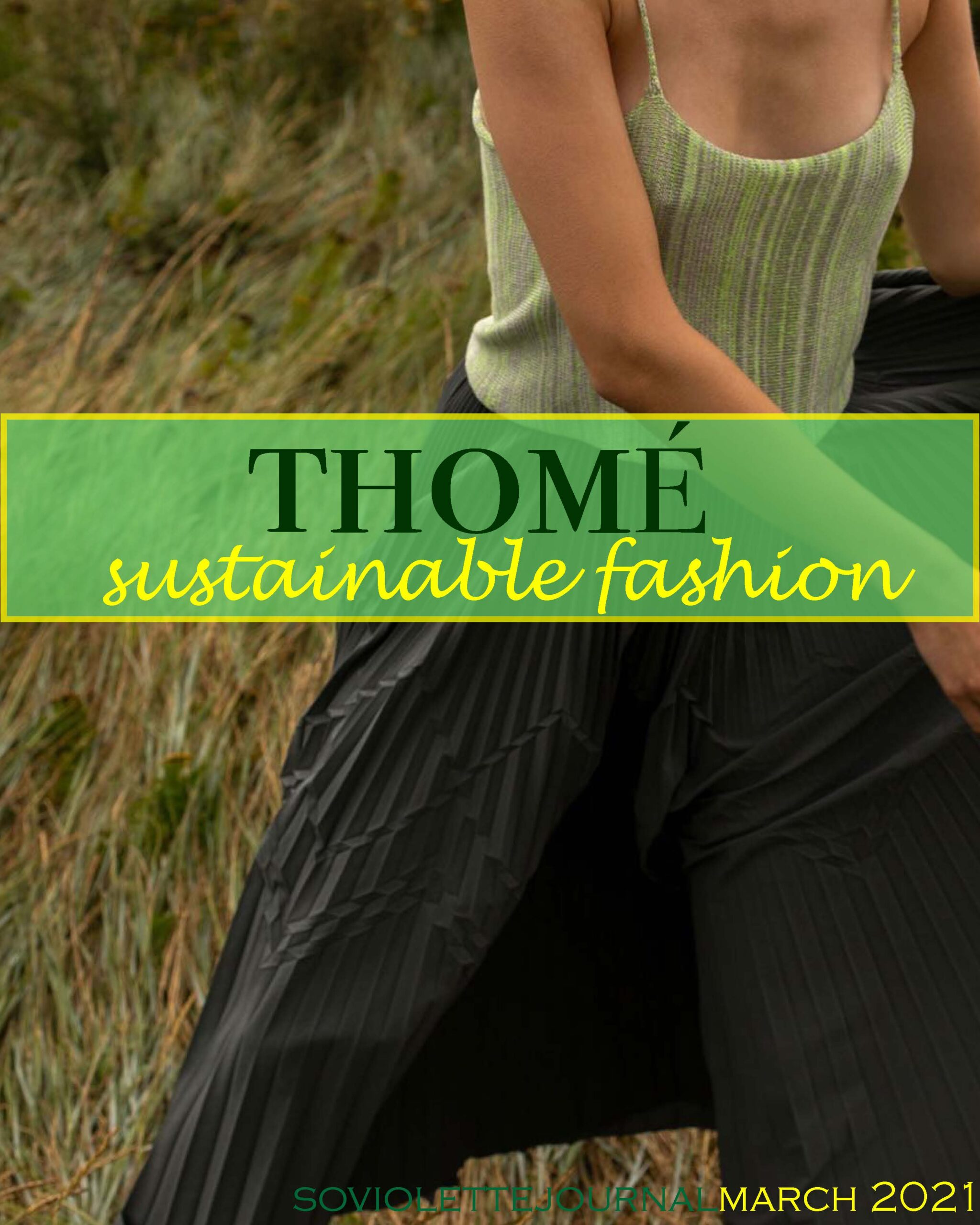 This month in the #SoVioletteJournal, we are proud to discuss Sustainable Fashion. Following our Virtual Fashion Meeting with some of our Creative Expats members , we discussed the pandemic changes in the fashion and textile industries, Fashion Week and the Future of Fashion.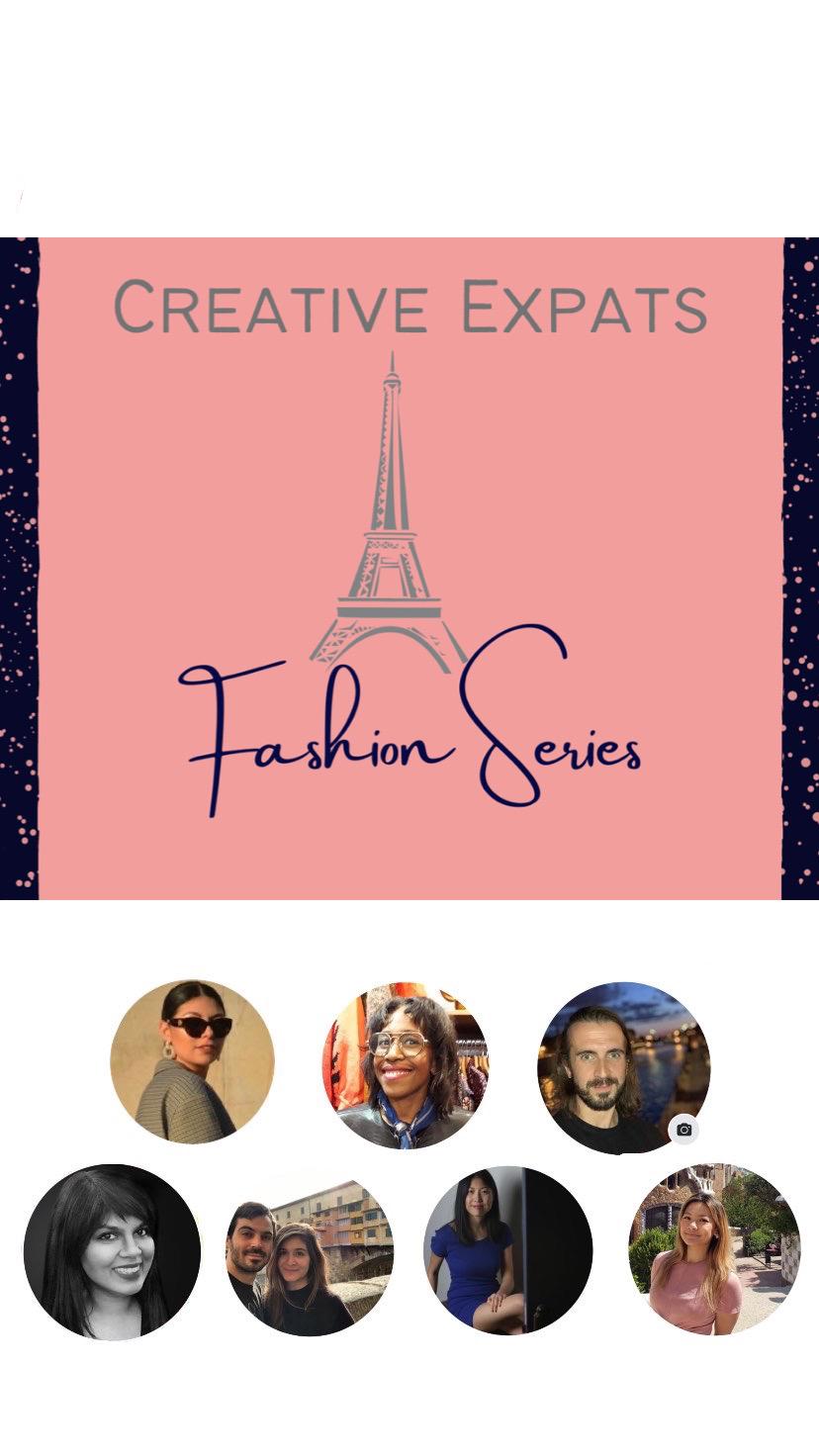 While certain things remain uncertain at the moment, it is clear that many changes are being made in several companies. From small businesses to Luxury Powerhouses such as Kering and LVMH, carbon footprint and sustainability are subjects that are impacting the way consumers shop.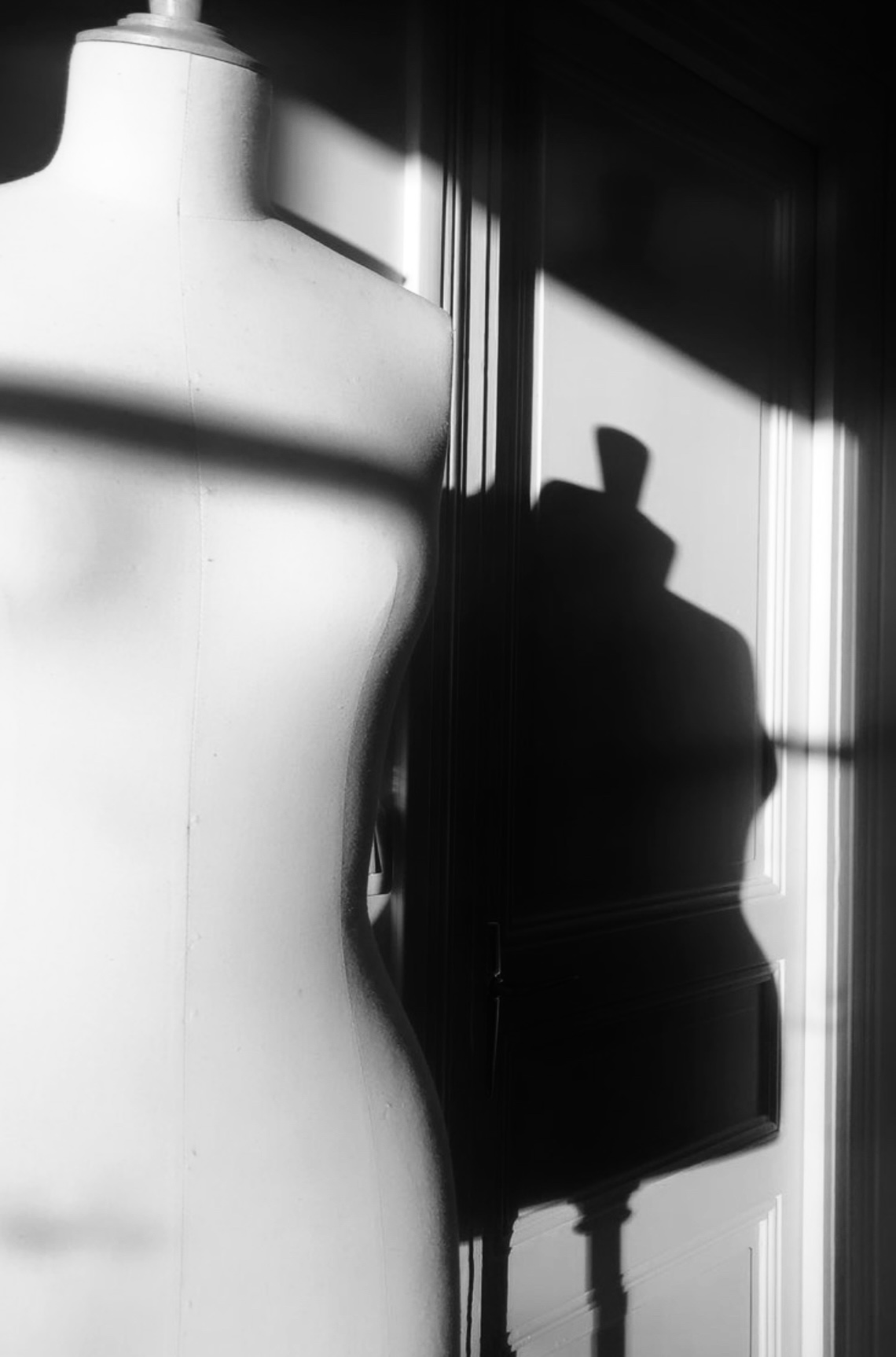 Creative Expats and SoViolette touched base with Paris-based sustainable knit-wear designer Thomé. Join us for an interview as we take a closer look into their savoir-faire and lovely Eco-friendly label.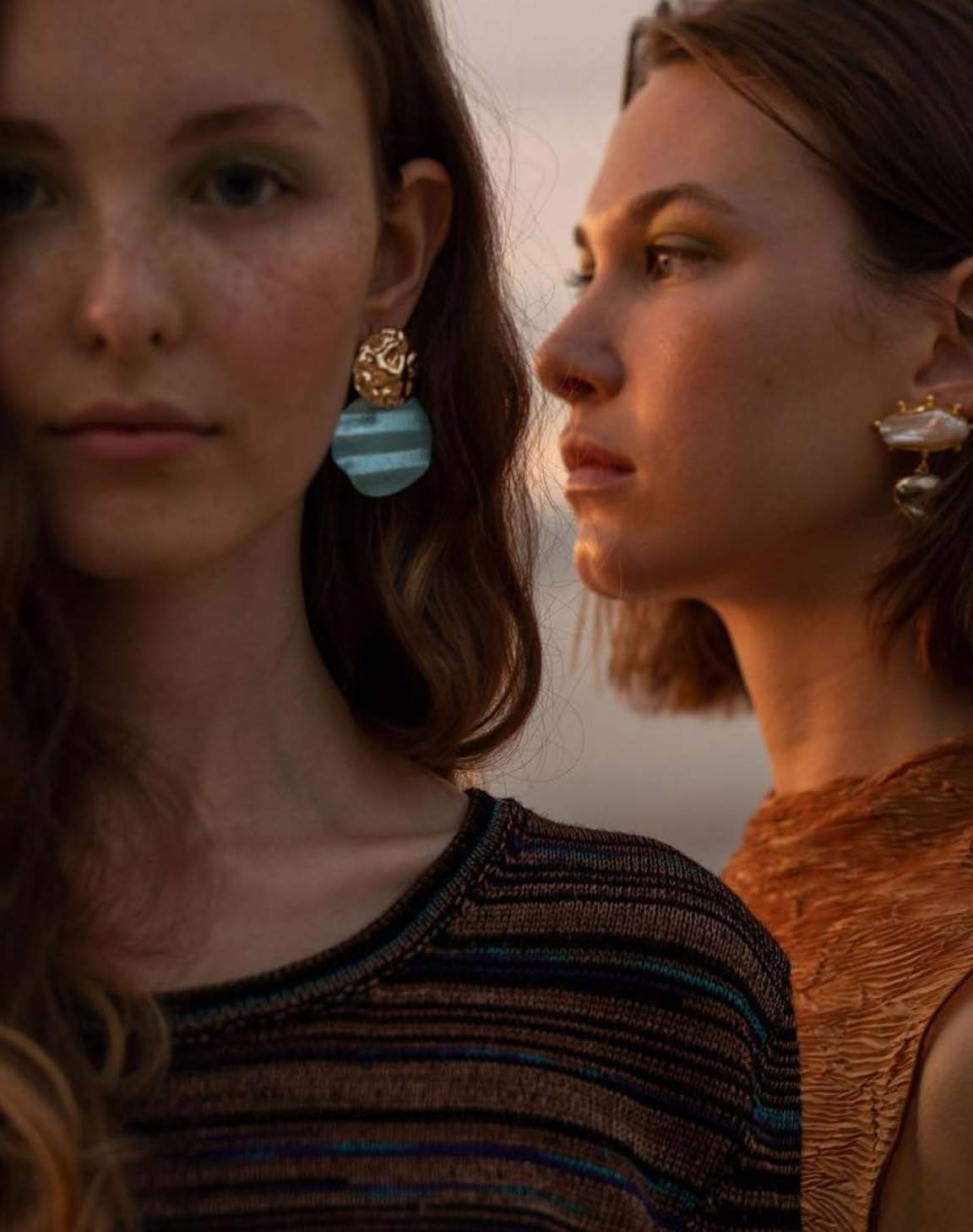 Photo : Anthea for L'Officiel Ukraine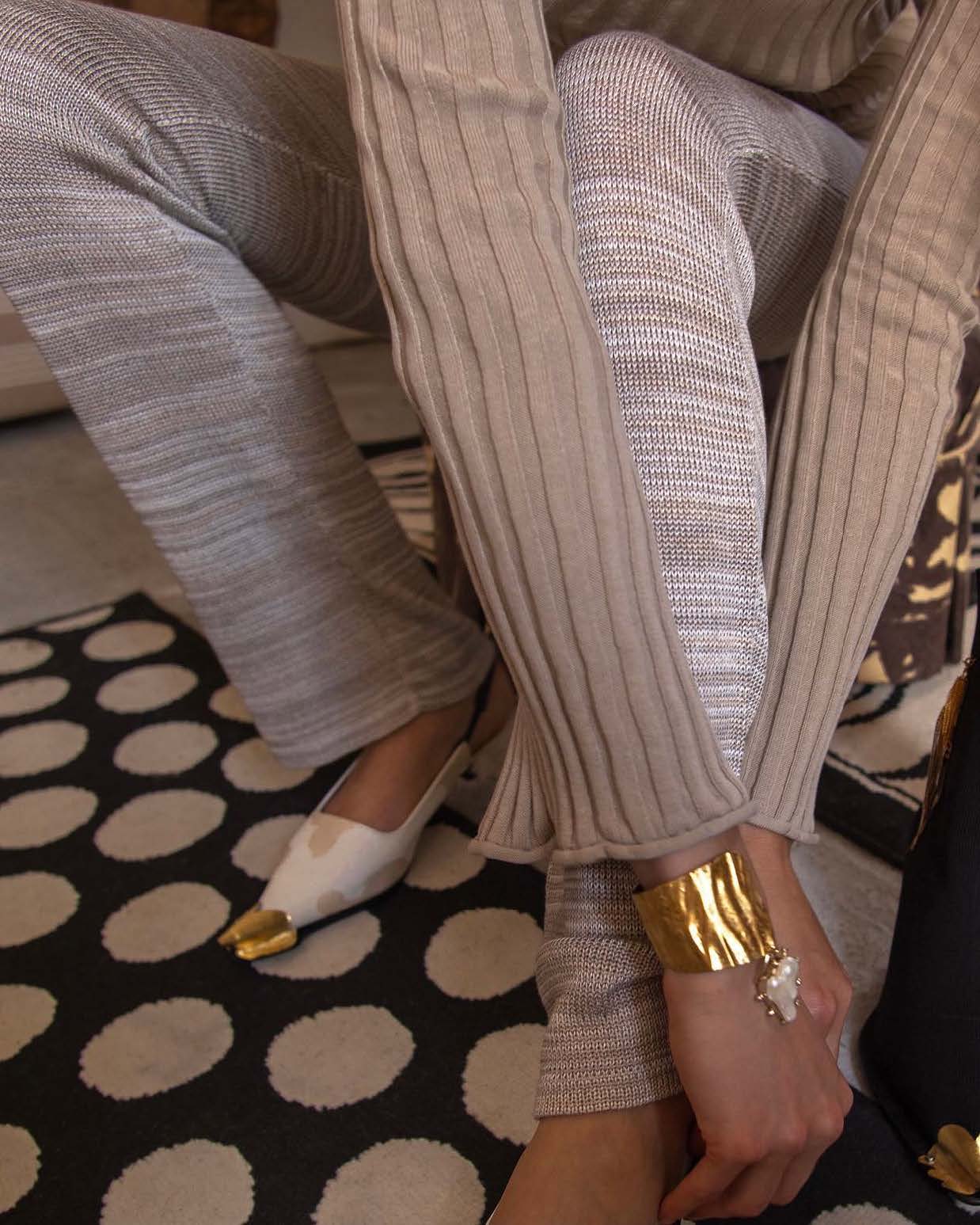 Photo : Thomé
Hi Amanda, can you tell us a little bit about yourself?
My name is Amanda Thomé and I am a knitwear designer living in Paris. I am first generation American and I was raised between South Florida and Brazil. I studied fashion design at the Fashion Institute of Technology in New York and then specialized in knitwear during my masters at Nottingham Trent University in the United Kingdom.
I'm influenced by the cultures I've experienced throughout my life and the imprint they have made on my identity. I allow myself to creatively express this through my craft. You'll often find me experimenting with new ideas on my knitting machine, taking too many pictures of my cat, or sipping coffee on my balcony. ♡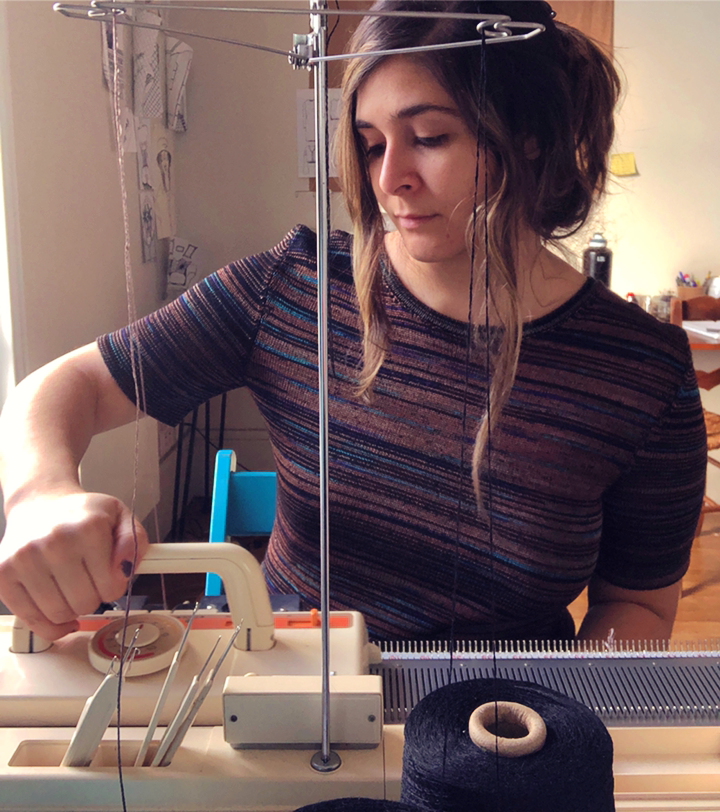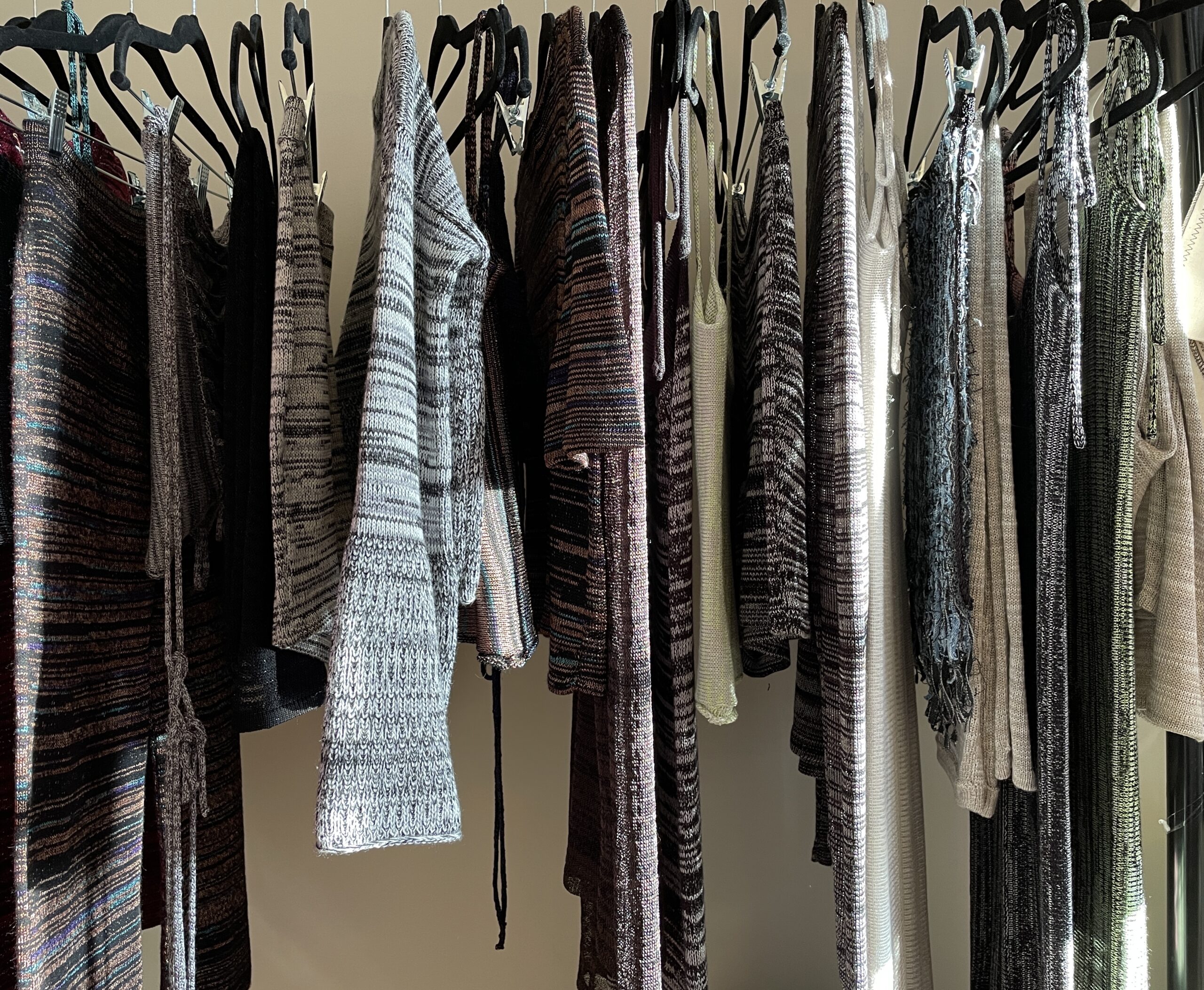 What was your source of inspiration for starting your own sustainable label?
Like many others, I've been aware of the ongoing problems within the fashion industry involving sustainability. Issues like over production, textile waste, and green washing. Meanwhile I saw people begging for more brand transparency. This inspired me to start Thomé, a transparent brand. We understand that sustainability is achieved through exploration and we are always exploring more sustainable options. This is why we have decided to keep all production entirely in our studio, including designing, prototyping, manufacturing, quality check, packaging, and shipping. We also welcome any questions!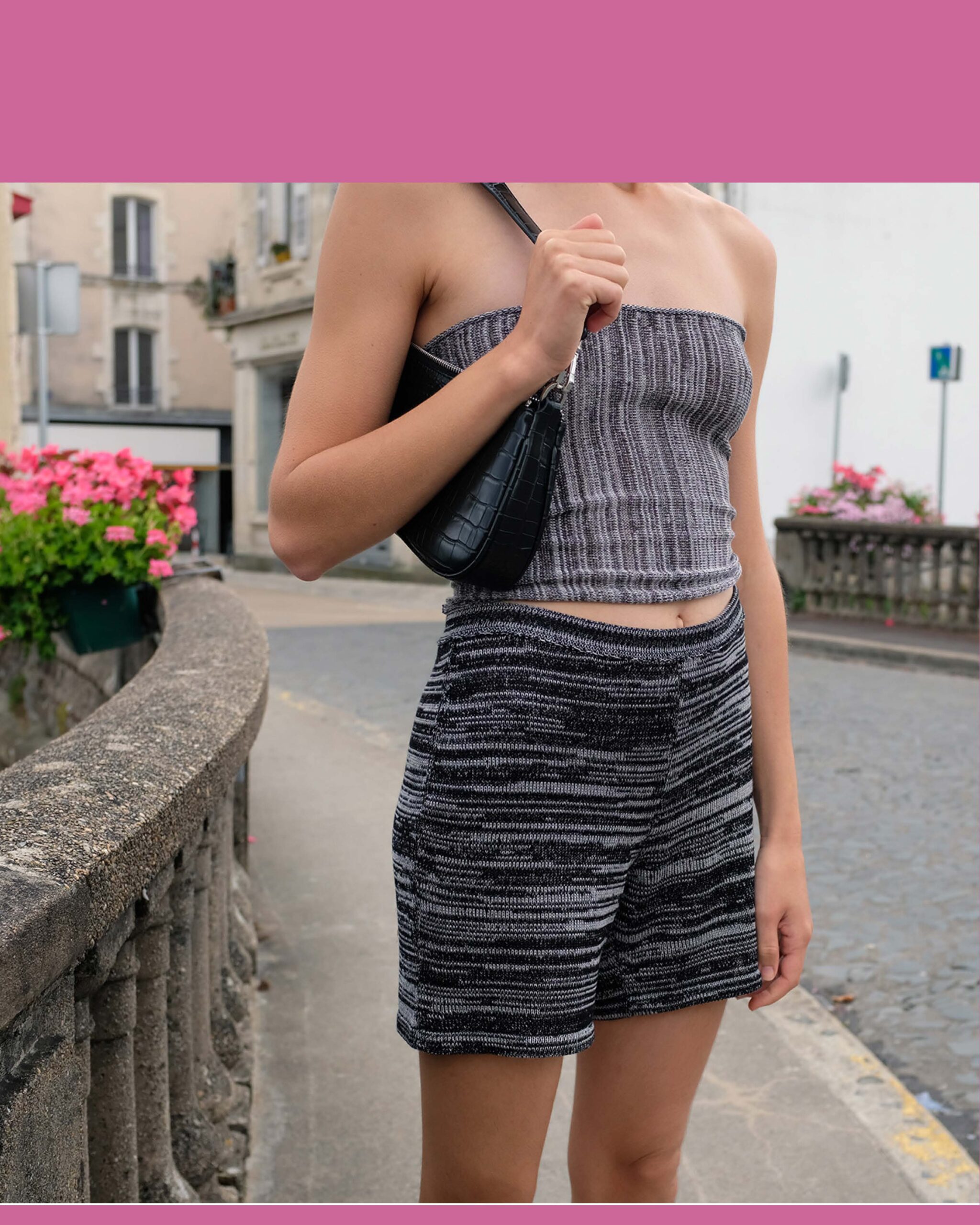 How long does a garment take to produce?
Our products take between 6 to 20+ hours to create, depending on materials, shaping, and level of detail. Our prices are fairly calculated to make ethical quality clothing as accessible as possible.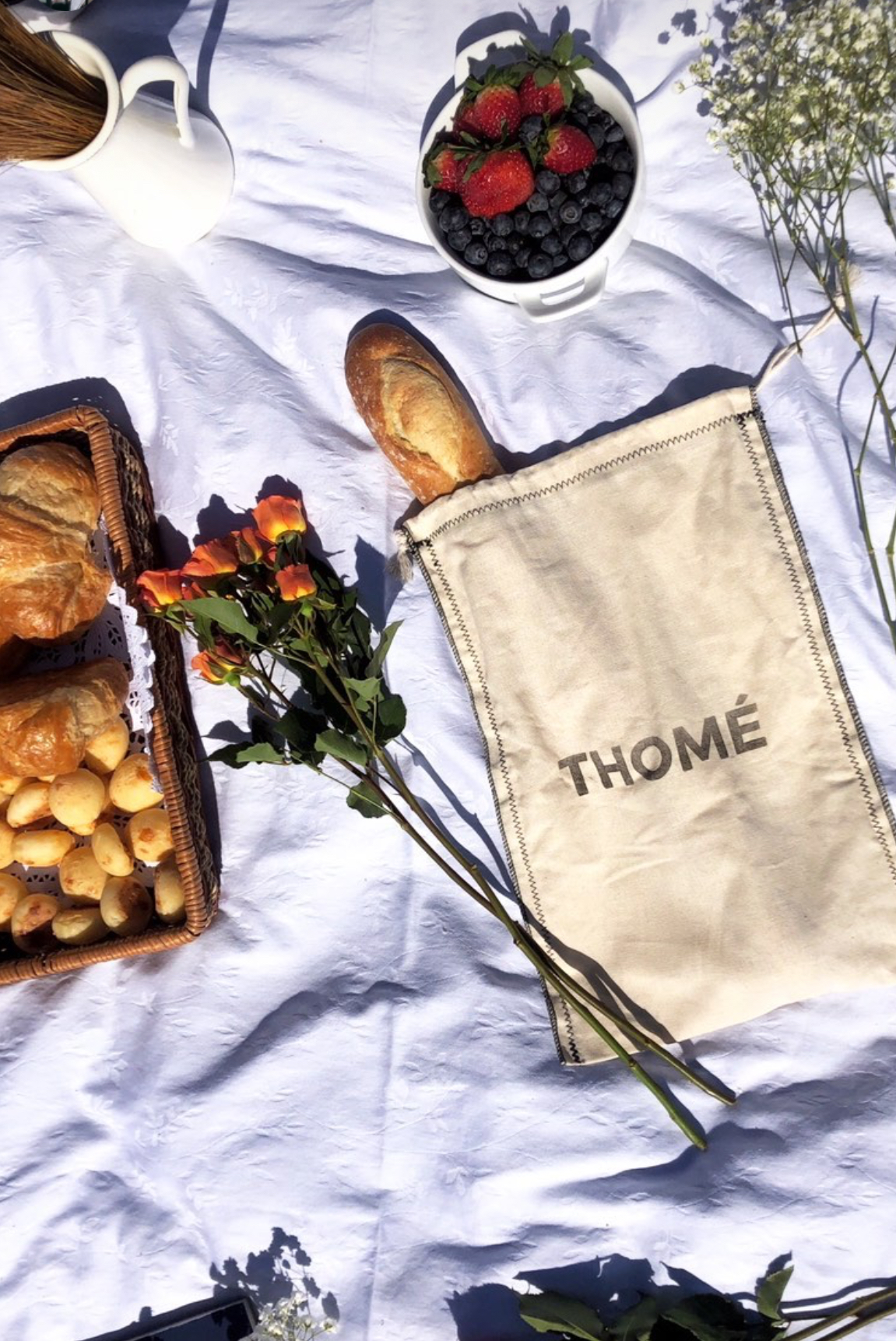 How would you describe your brand?
Thomé is self-expression, we're playful, we're experimental.
With inclusivity – we believe clothing is the most intimate relation you can have with an artistic creation.
It is meant to make you feel empowered and confident.
Our products are adapted to all body types and all gender expressions. We understand that everybody is different and the standard size chart doesn't work for many of us. If you're unsure about which size to choose, we are here to help you find what works best for you! We want to make fashion accessible and fun for everyone !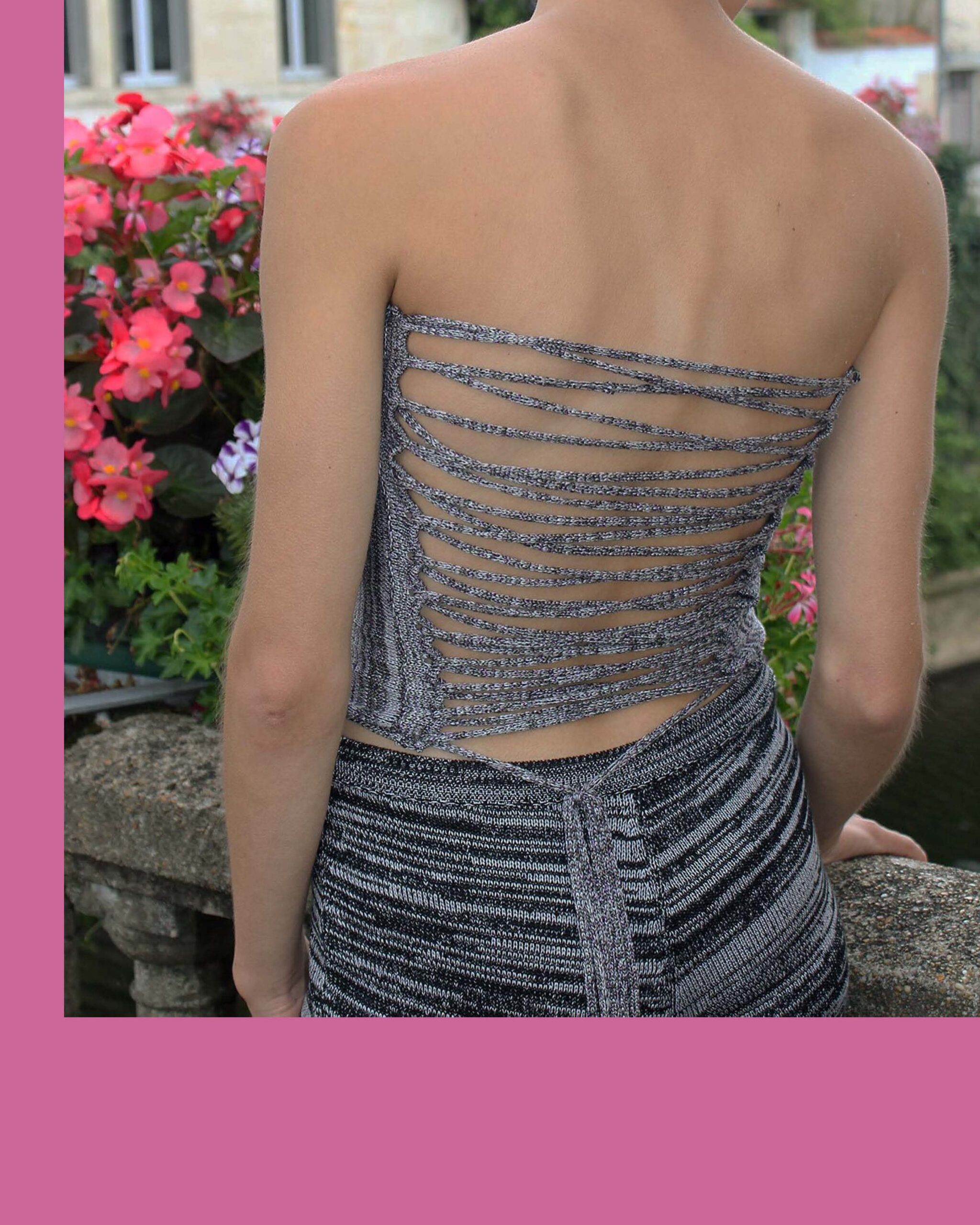 Photos : Thomé / Edits by SoViolette
Which category would your label fall under in terms of production?
 We have adopted the slow fashion method. Zero inventory is our motto. This is how we keep our production waste to a minimum.
We focus on creativity and quality rather than following trends. We aren't in a hurry to constantly create collections each season, we make what feels right to us at the moment. We take time to focus on details and quality. We believe buying clothes should be a result of a thought-out decision instead of an impulse. We produce well-made quality clothing that will last.
Photo : Thomé
What role does Thomé play in terms of ethics?
We are very aware of the major impacts the fashion industry has on the environment and we will always work to find the most environmentally friendly alternatives.
We control the whole production chain. Once we receive our yarn, the clothes are 100% produced in our studio. Producing everything in house eliminates shipment to and from factories, allowing us to lower our carbon footprint.
The knitting process allows us to have close to no waste during fabrication. We design and create our own fabric, already knit to shape when it is produced, resulting in little waste.
Our garments are handmade, following a technical and artisanal process on a domestic knitting machine. Handmade pieces will always be special and full of love. All of our products are made to order. This means that they are produced only when they are wanted. Made uniquely for you.
All of our products are named after people we love. ♡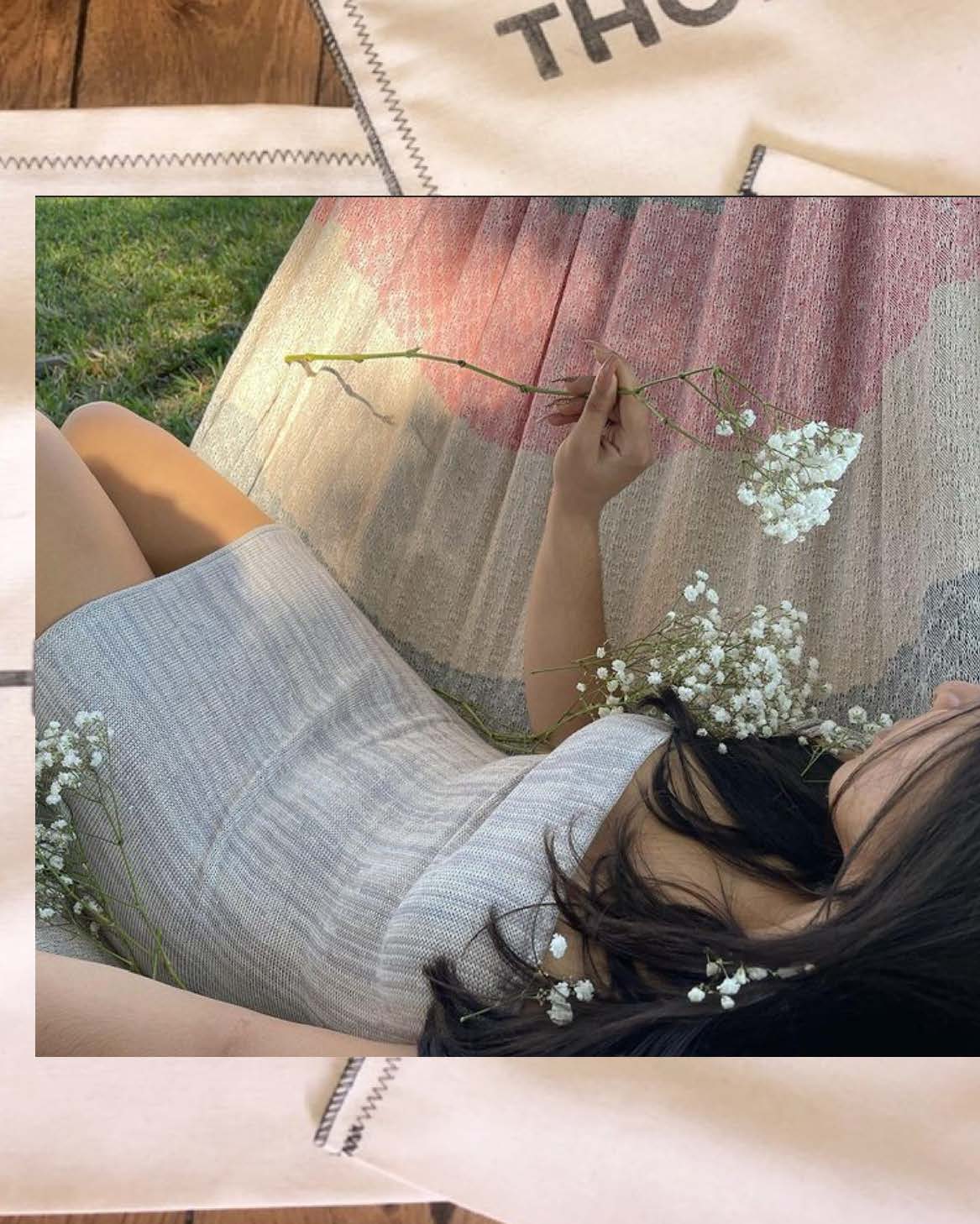 Photo : Thomé / Edits by SoViolette
What is Thomé's mission ?
Thomé's mission is to create ethically made high quality knitwear by reducing waste, eliminating mass production, and paying fair wages while making fashion inclusive. Our knitwear is handmade in our studio, allowing us to embrace the artisanal process.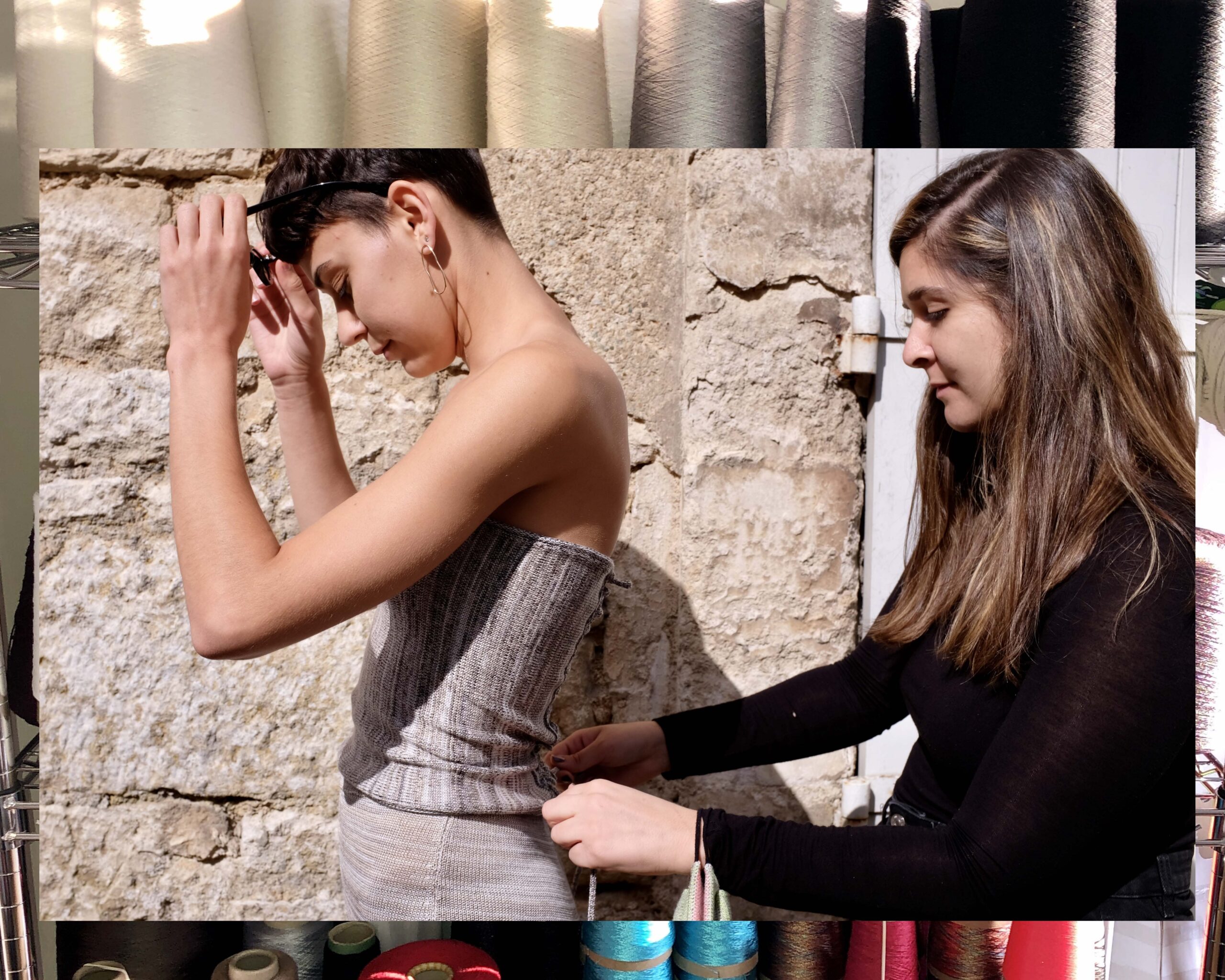 Photo : Thomé / Edits by SoViolette
What's next for Thomé ?
I have a few new products that I'm excited to share very soon 🙂
I'm also always looking to creatively collaborate with other designers, artists, and influencers who share my dedication to sustainability.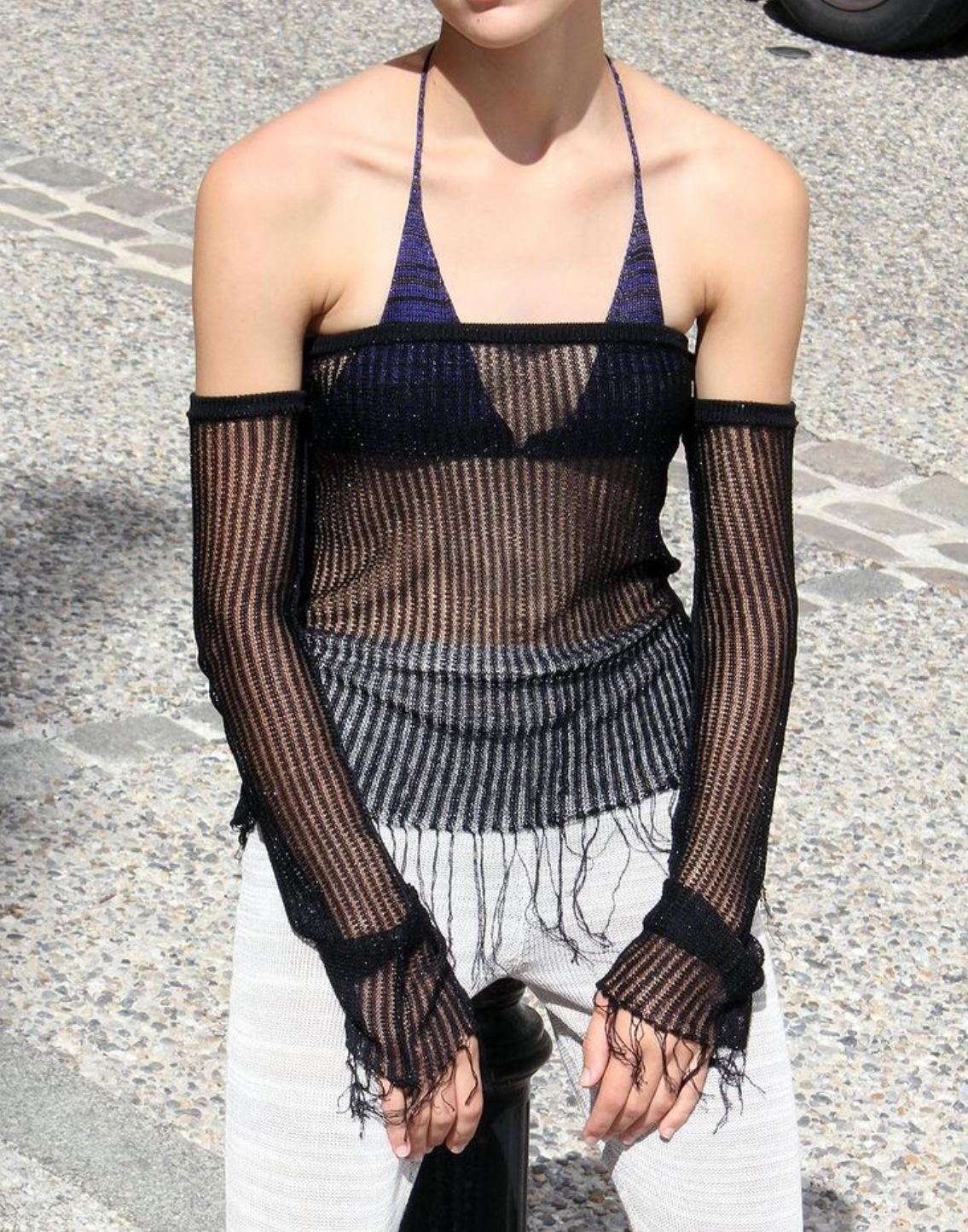 Photo : Thomé
You Can SHOP Here ! https://thomestudio.com/
Instagram : https://www.instagram.com/thome_studio/
Facebook : https://www.facebook.com/thome.studio
Thank You for joining us for this segment. Let us know below in the comments what you think of sustainable fashion.
Xo,
Violette
Cover Photo : Anthea for L'Officiel Ukraine (edited by SoViolette)