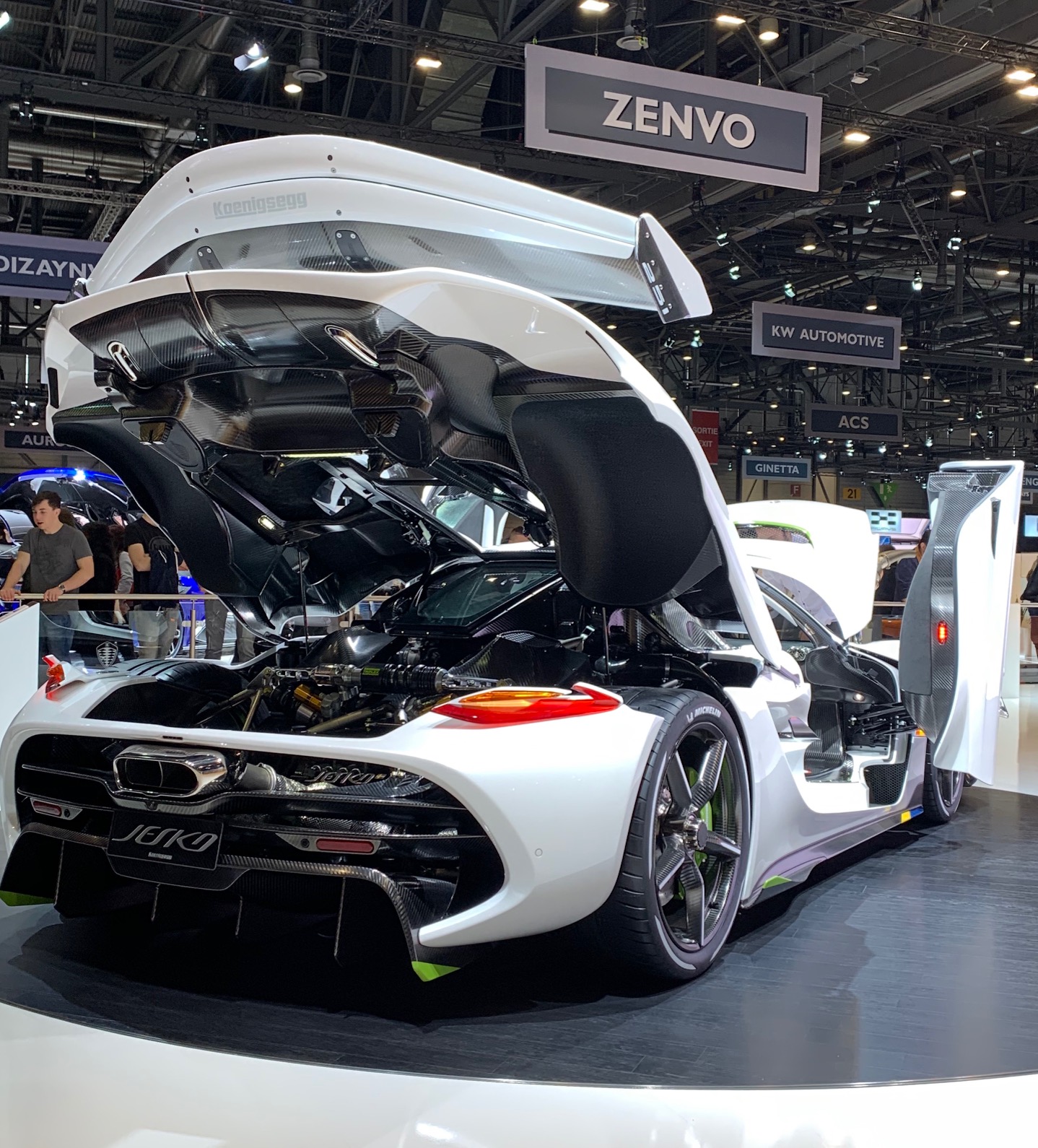 Geneva International 89th Motor Show
Greetings Couture and Car fans, we're covering New modern luxurious cars that came in hot this year at the 89th Geneva Motor show. We also take a closer look into how trend forecasts and their Vintage predecessors influenced the Modern Styles displayed.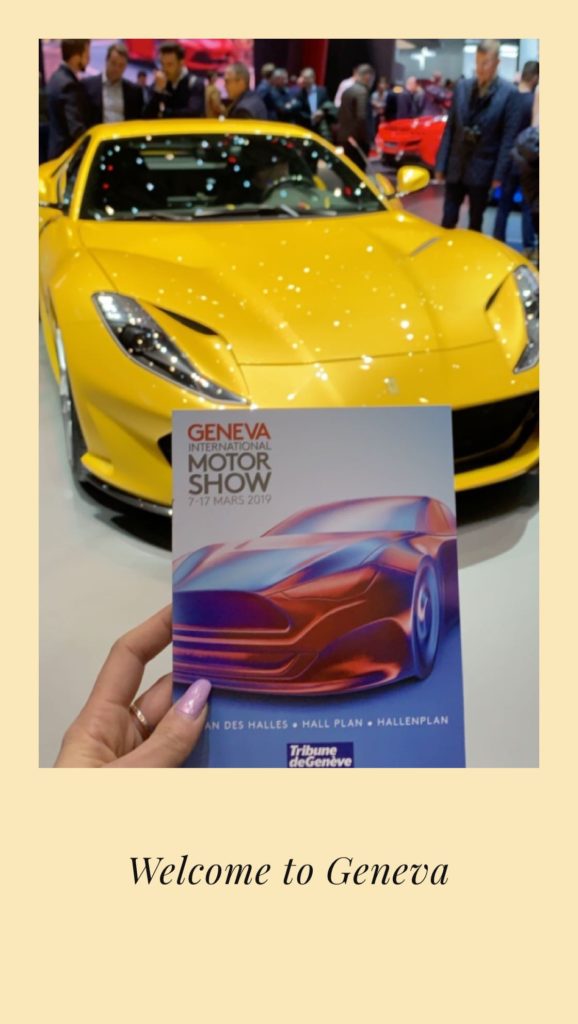 The Jesko (pictured below) was a huge hit this year. It was named after it's founder Christian Koenigsegg's Father : Jesko.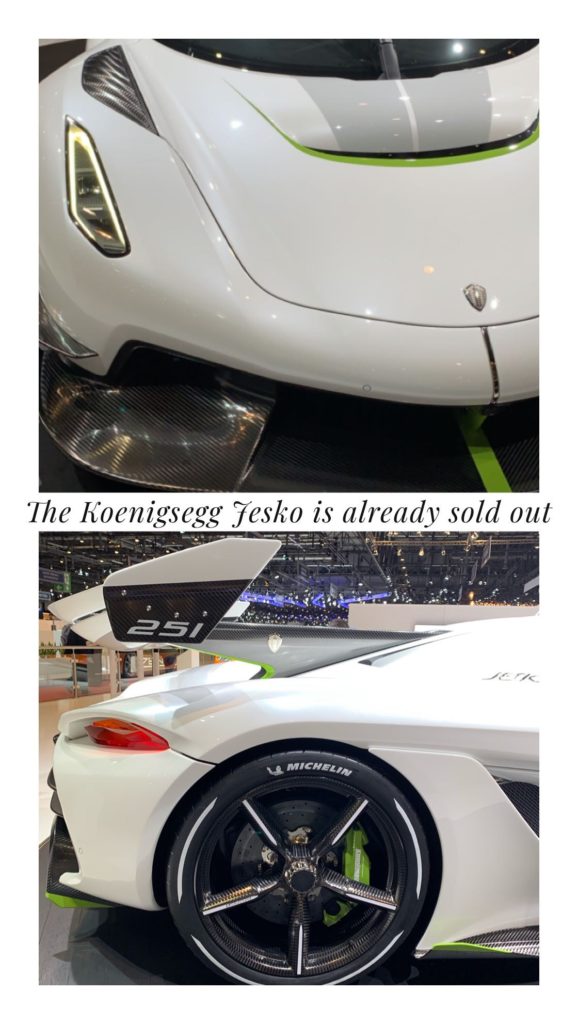 We're taking you for a spin in collaboration with SoViolette Clothing, which was showcased during the visit to this show.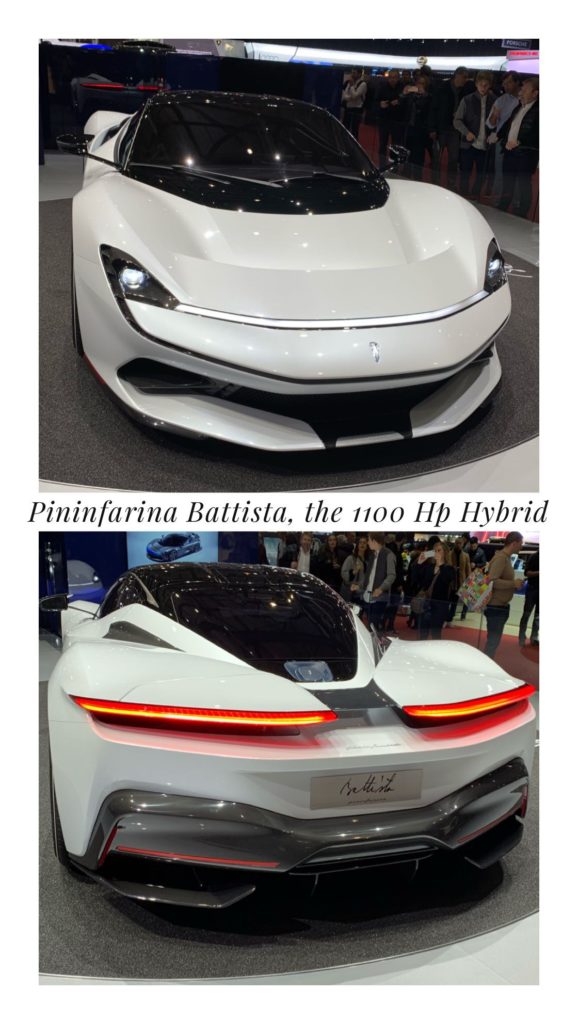 Lamborghini introduced its latest release, the SVJ Aventador Roadster, with its super sharp style lines and details.  The cabriolet coupe will make you look super cool with your hair blowing in the wind at a top speed of 350 km/h.
Photo by Orest Oh
Trend forecasting plays a vital role in the Fashion, Car and Furniture industries. Trend colors and themes are typically forecasted 2 years prior to product release; which is exactly when I came out with my Pearl Culture Color palettes, rich in champagne-warm tones. Trend Forecasting is part of the creative process in SoViolette collection pieces.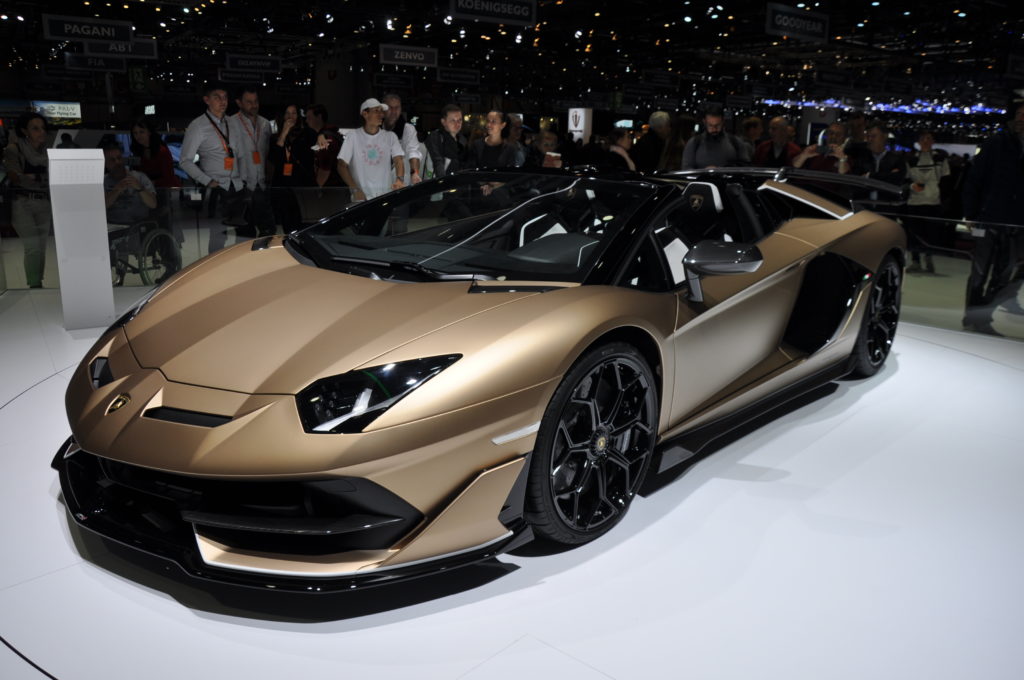 Why not match your outfit to your luxury car? Couture and Cars style !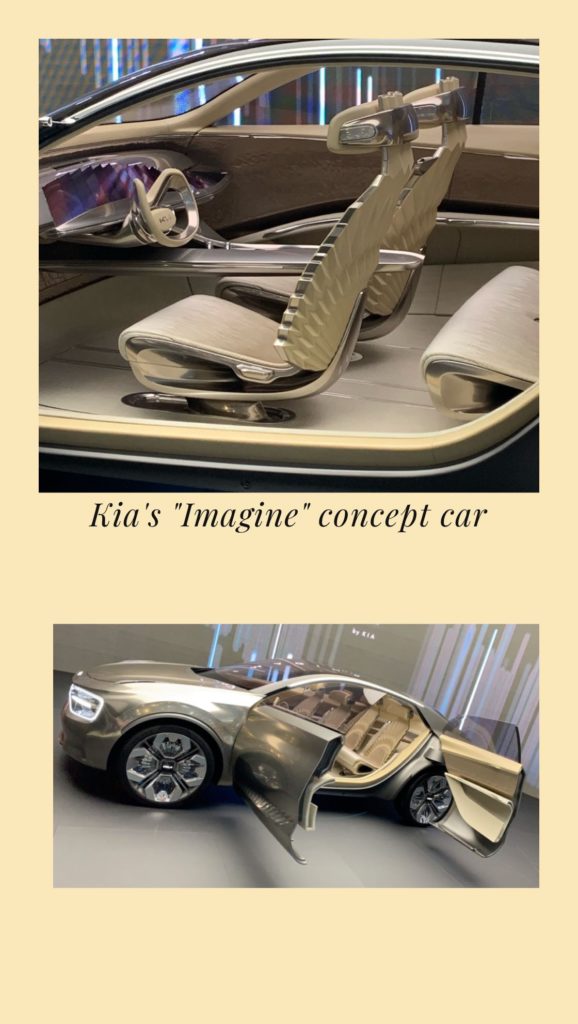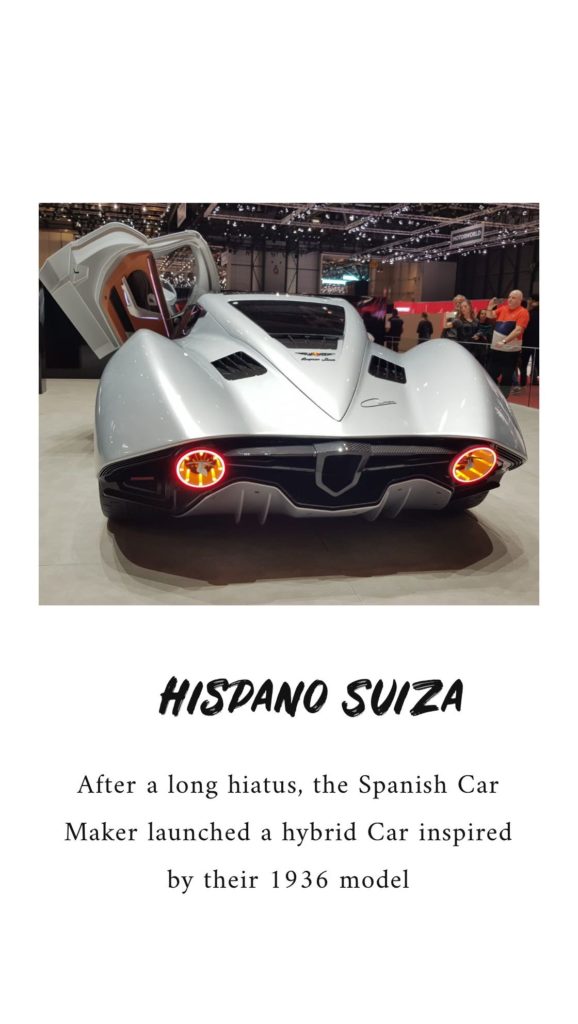 Introducing the world's most expensive car…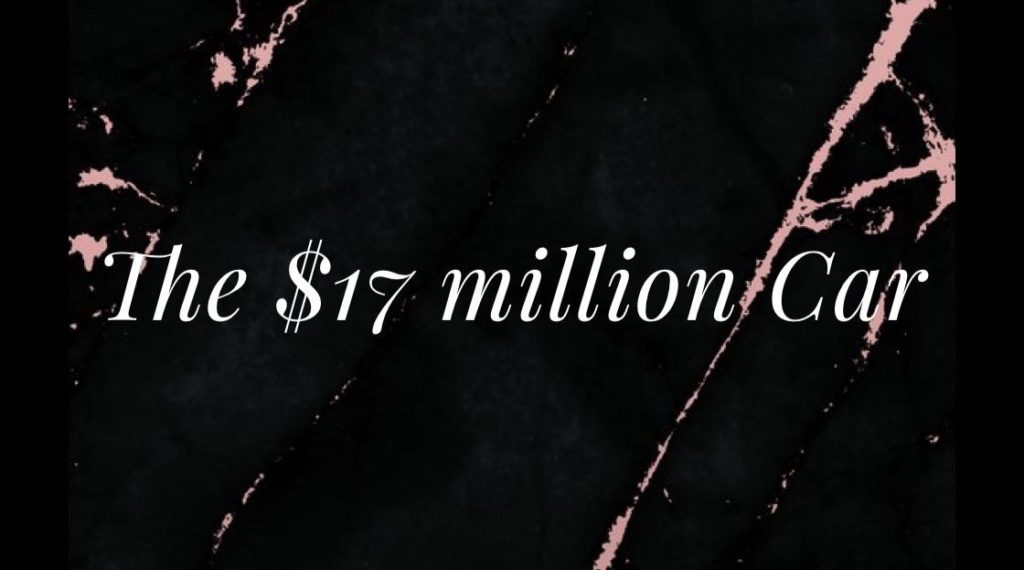 Celebrating it's 110 years, Bugatti brought us a special treat this year…
Seeing it in person, I felt a stronger connection to the car. It's such a mysterious piece of machinery. Bugatti's Creative Director referred to this creation as its Haute couture piece; indeed, it's a 1 of 1 model, with very intricate materials and uniqueness.
The inspiration dates from 1936, when Jean Bugatti created the Atlantic Bugatti, which was sent in a train from Alsace to Bordeaux. It never arrived to its destination.  A classic car, lost in history.
The style lines and the mystery of this car have been reinterpreted and designed beautifully. Both the Atlantic and La Voiture Noire are a 1 of 1 production.
Note that the car you saw at the auto show was actually built in only 12 weeks, as a mock up. The interior is unfinished, and there are no door handles yet. Delivery is scheduled for 2020, which is a regular time frame for a special order or custom-made car from Bugatti. The 2-year trend forecasting applies to this case as well.
Classic Style Lines
Take a look at some classic style lines, like these Mercedes-Benz from the 1960's are still found in the modern-day production of Mercedes-Benz cars.
It's important for companies to keep innovating, but also to share their heritage and passion. Pagani celebrated it's 20 Year anniversary with a display of the Zonda (pictured below) and Huyara.


My Favorite car at the Show
This was my first year attending this prestigious Motor Show in Geneva.
I wanted to get a first-hand experience of this highly talked-about show.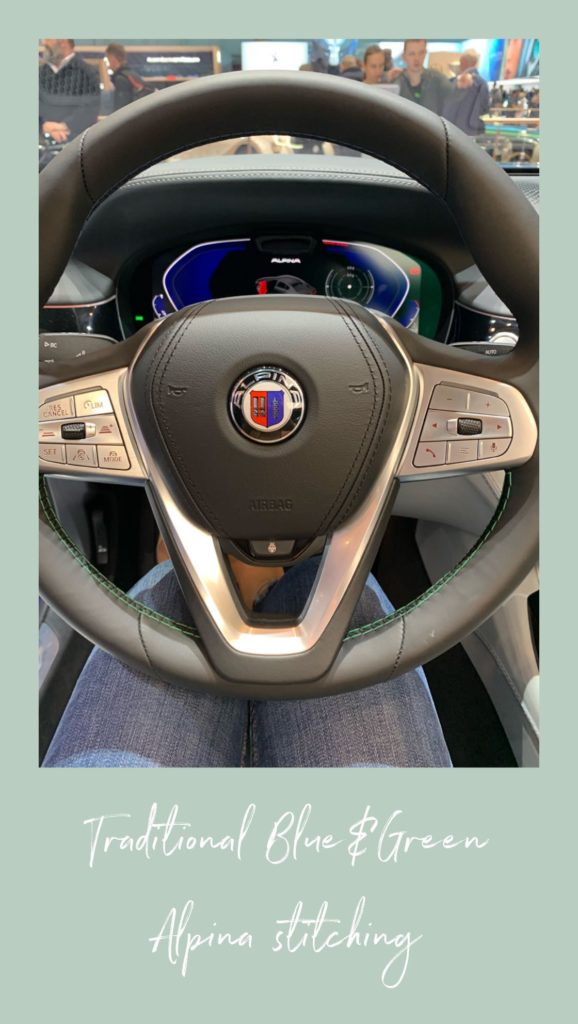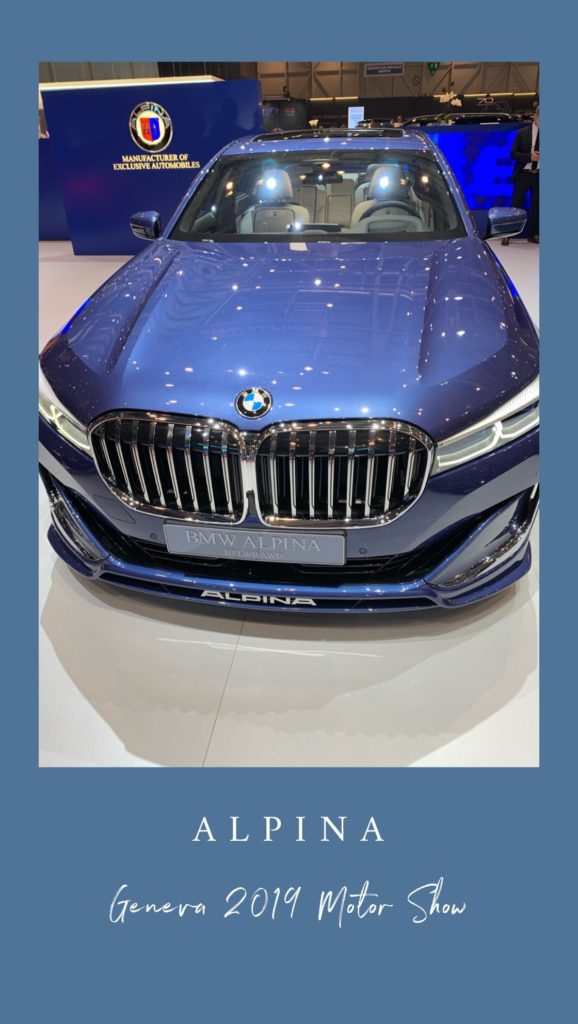 A few years ago, I saw the release of the Alpina X5 in Geneva on social media, and it sparked my interest to attend this Motor Show.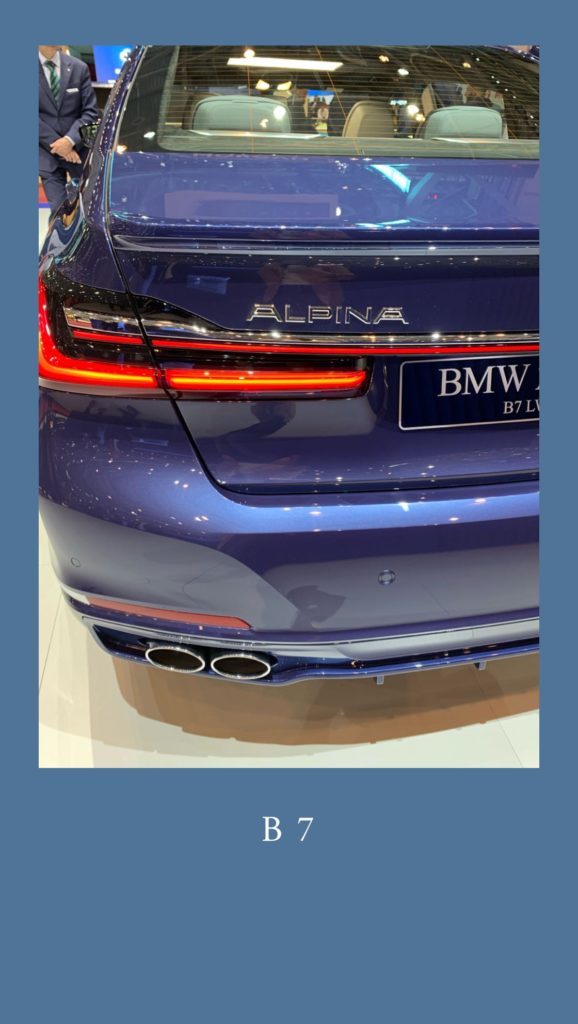 Naturally, my personal favorite at the show was the Alpina Booth.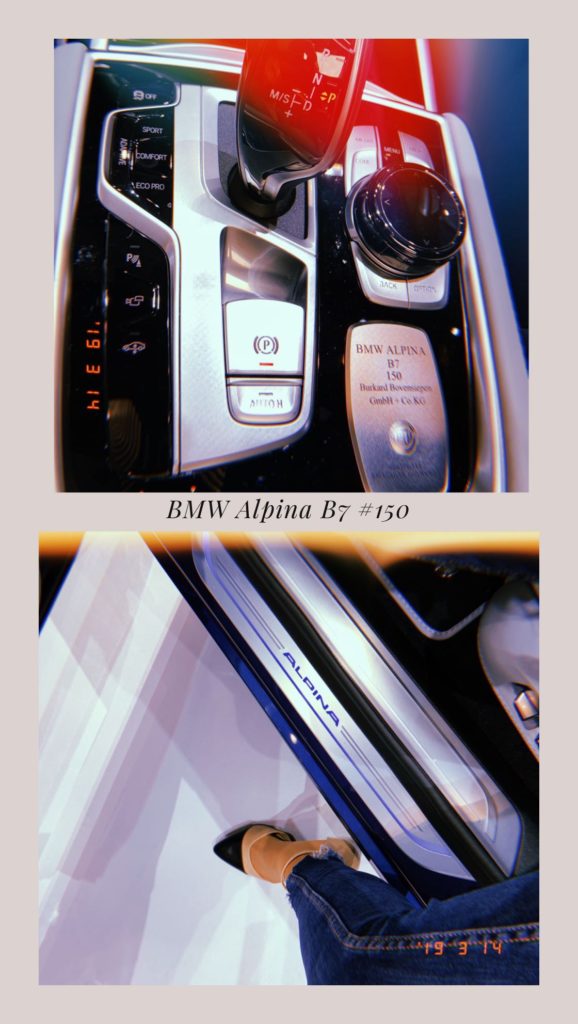 The BMW Alpina B7 Turbo definitely stole my heart.
It is simply so chic without even trying to be the biggest and baddest car. Luxury components are present, such as the smooth natural leather seats and the Alpina-colored hand-stitched steering wheel, and of course the carbon fiber.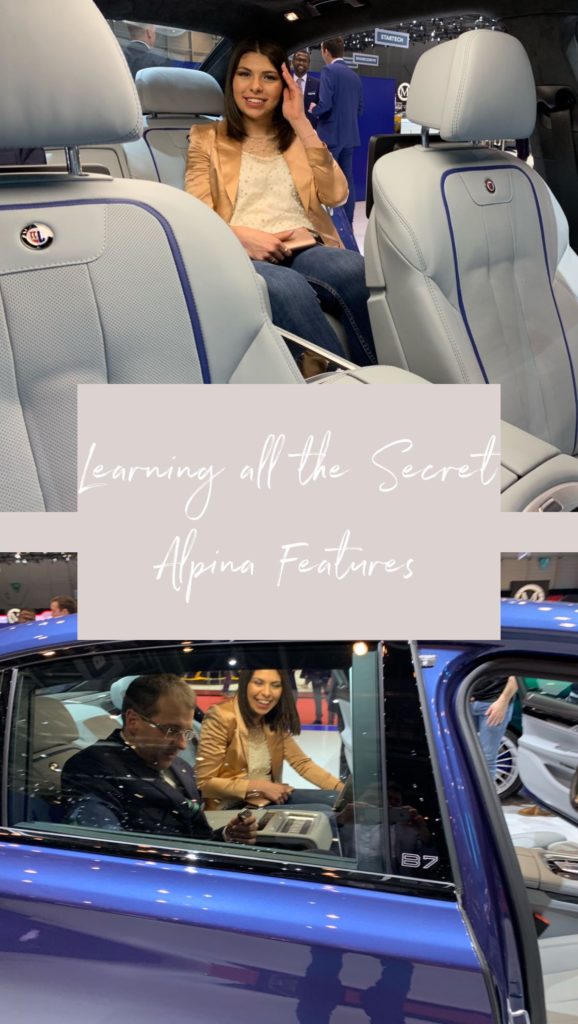 Let's not even get into the details of its 608HP, taking us from 0 to 100 km/h in just 3.5 seconds! Many components, including some engine fine-tuning, are still meticulously finished by hand in the Munich Area factory.
It's just a splendid piece of machinery, with numerous hand-made and carefully selected components, bringing us an exquisite luxury and timeless feel.
It doesn't "try to be"…it just is.
Conclusion
From $17 million dollar price tags, Flying Cars, Formula-E, to F1 Cars, to Eco-Friendly vehicles; you name it, the Geneva International Motor Show has it. If you love bling, or simple eco-friendly small cars, there is something for you here.
I hope you all enjoyed this piece on my first experience here, stay tuned for our upcoming Geneva and Chamonix city guide.
xo, Vee