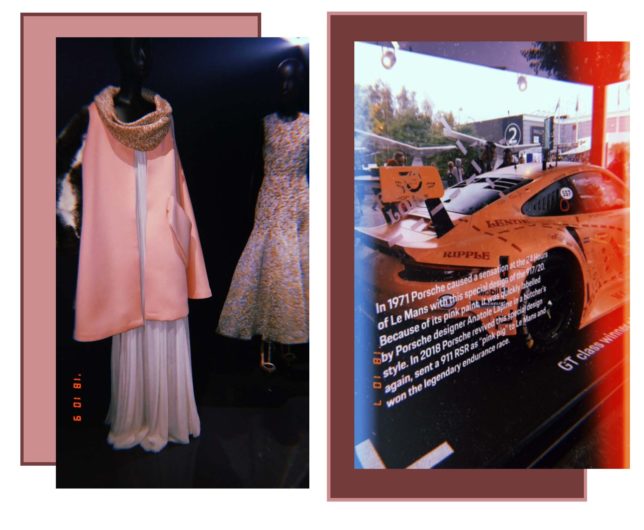 Glitter. Lights. Shiny things.
This month in our edition and Couture and Cars, we dive into the
"Dior, couturier du rêve" exhibit and the Paris Mondial de l'Automobile 2018.
With a high volume of visitors and items being showcased, these events require enormous square footage venues.
 Chrisitan Dior, Couturier du rêve
Spotted on the outside of the Musée des Arts Décoratifs, hundreds of patient devotees await their turn for a ticket celebrate 70 Years of Dior. An exhibit in Paris, that took over 2 years to curate.
Many marvelous forms of Christian Dior's creations were on display, with over 300 haute couture dresses, original sketches, and vintage cosmetics amongst many other wonders to discover in this massive space.
Although Maria Grazia Chiuri , today's Dior artistic director, certainly brought back a feminine silhouette to the brand, the exhibit gave us a chance to travel back through different eras– from the period when Christian Dior was still the maison's creative director to the period when other talents took the maison's reins.
In an immense all-white room, we find a space filled with pre-construction garments. This white, almost canvas-like fabric, is used as a muslin before actual construction of the garment. It can be a quite expensive error to re-sew or adjust something on the actual pattern; hence this form of garment blue print, if you will.
What I enjoyed from this visit is that it gave us such a strong and deep sense of the brand from the moment that we stepped in with the "New Look". As we toured the exhibit, we got to build a sense of the brand throughout time from Christian Dior to Yves Saint Laurent to Galliano to Raf Simons and to current artistic director Maria Grazia Chiuri, to name the main ones.
The final room – my favorite – displayed stunning haute couture dresses, with ceiling-high displays of gowns and changing lights that transcended a starry sky… was a magical Dior moment.
Paris Mondial de l'Automobile 2018
With over one million visitors in attendance, the Paris auto show spotlights on French Concept Cars, 5 Million-euro Bugatti Divo, Le Mans Winning Cars and your new releases of 2019 model vehicles, with brands coming from the four corners of the world.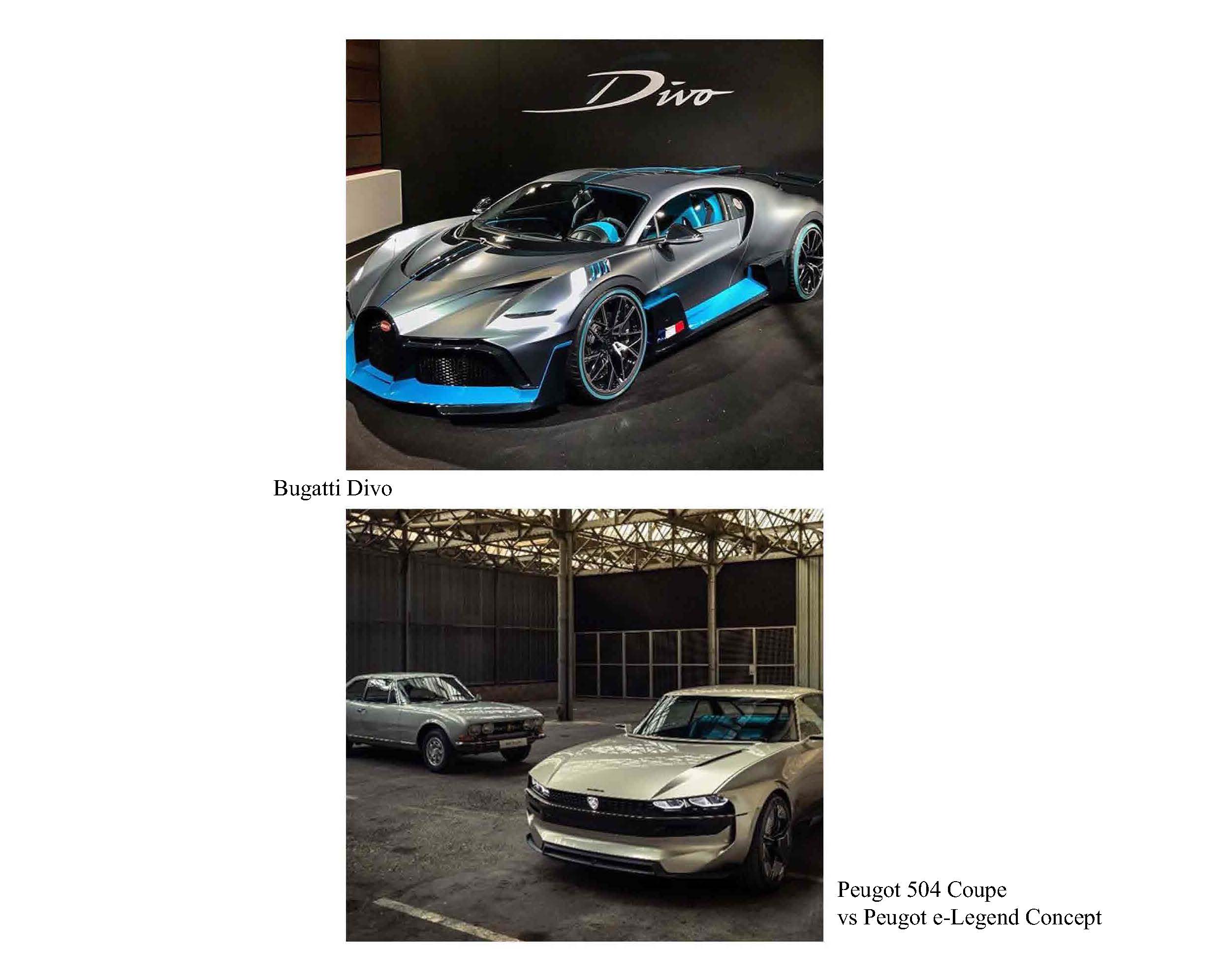 There was something for everyone. And if you aren't a huge car enthusiast, don't worry, the Mondial de la Moto was also in its own building. Motorcycles, dirt bikes, accessories and anything that is motorcycle related.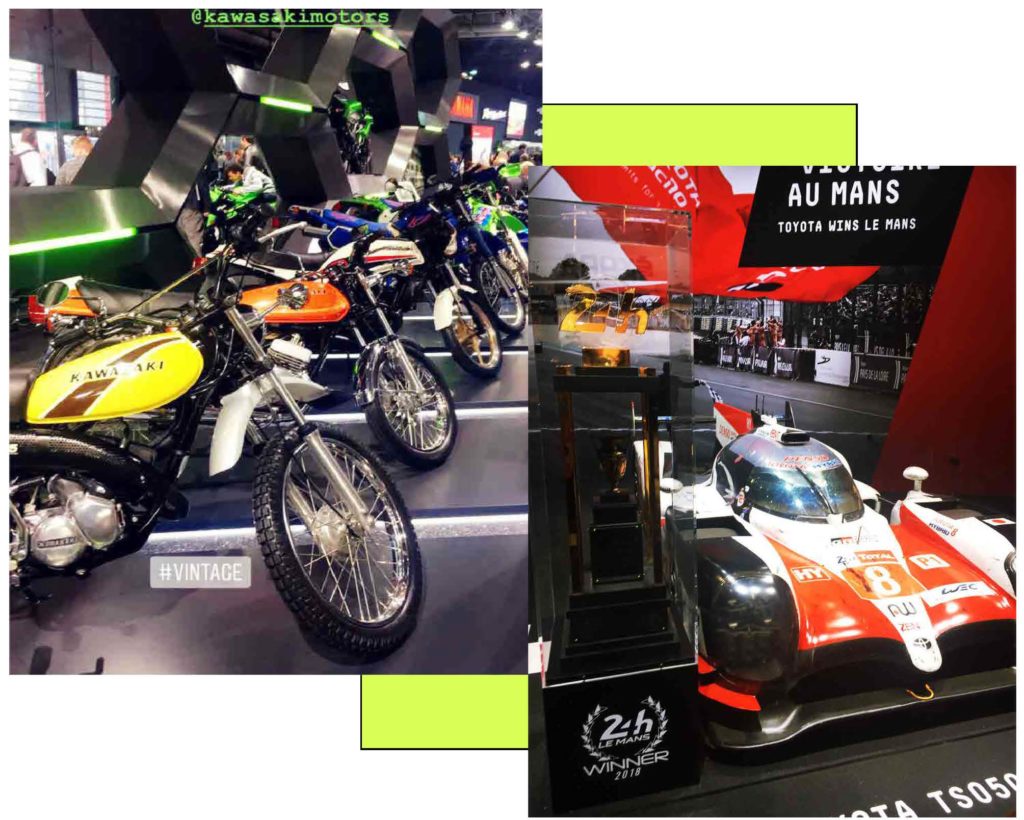 Although I was seriously crammed in that enormous space, I managed to snap some good photos of the new releases, car concepts and some ABB Formula E Racing Cars. 2 Winning Cars from the 24 Hours of Le Mans were also on display at the Showroom.
Attending these two shows allowed me to see new and familiar cars and dresses in the Couture and Car worlds. From Dior Dresses I had spotted at exhibits in other cities of the world, to Vehicles I saw competing on international racetracks, both shows were spectacular, bringing me nostalgia, and excitement for future events in these industries.
I Hope you all enjoyed this article covering some big events in the city of Lights.
Don't forget to comment !
Until next time C&C crew,
Violette