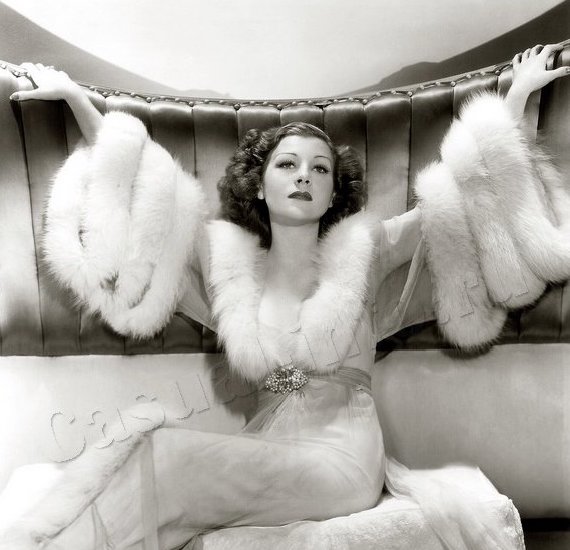 Hello everyone, I am back on the blog!
 It's been a while folks, I have been busy hopping on planes and soaking in some new insights for my posts!
There are two things that come to mind when I think of the automotive and fashion industry; in the automotive world, some people prefer petrol vehicles because they are not only the traditional choice, but also because some people prefer the performance a petrol or diesel vehicle delivers over an electric powered vehicle.
When it comes to the Fashion industry, there are those who much prefer wearing Fur than wearing synthetic because of the warmth and style.
Shirley Ross – Old Hollywood Glam Fur
That being said, I have come to realization quite some time ago that fashion and automotive industries have one big problem in common: They are the world's most polluting industry (Oil is first, Fashion is second).
Fast Fashion causes a lot of negative consequences for the planet because of the chemicals used to treat leather and other fabrics and the unused fabric are amongst many other problems associated with mass production. Especially in third world countries where labor is very
low-cost and rules to not waste toxic dump into rivers and other water streams or use high concentration levels of pesticides in cotton are not in place or if they are, companies do not get penalized. 
Oil companies have their fair share of issues as well, from the questionable extraction methods to the oil spills that seem to happen too often.
One thing is for sure is that some people are used to a certain way of living and are not prepared to change it, while some condemn other people's preference(hardcore vegans vs traditional carnivores)…it looks like we need to find a middle ground, but before putting our personal preference as a priority, we need to make sure that we find solutions that help us be more Eco-friendly in our everyday choices.
And it starts with us as individuals. Every small step is a big gesture for the planet. We are hurting the planet because capitalism and money rule the big corporations. The repercussions on people that live near these zones without any enforced sanitation and safety rules are truly heart breaking.
I say yes to beautiful fashion and to great, adrenaline-packed vehicles, but let's make sure we keep in mind our planet needs it's oxygen too!
Formula E car in London, UK
Arguably, there are alternatives to both of these industries, such as you may have guessed it, organic materials for clothes made in Fair Trade industries, and for automotive industries, electric cars.
And of course, some may not settle for anything less than their traditional Fur and leathers or Petrol or Diesel powered vehicles.
Is it an obvious choice? Perhaps not as simple as we think.
For years, companies such as PETA and Greenpeace have been fighting for animal rights and to save the planet.
Some may even argue that fur is more sustainable than producing synthetic fur. But of course, it needs to be certified sustainability and a replica of the methods that were used in the older days or that some nations still continue to use till this day because of limited resources.
Is the traditional fur sourcing method the best solution to reduce wastage?
Are we really saving the planet creating electric cars that use more Fossil Fuel to make than emissions of Co2 consumption?
There are so many questions to be answered, but in the meantime, it's always good to do our research on the most convenient functional solutions for ourselves.
Check out some cool Eco-friendly links, innovative car companies and activities here:
A quick article on Sustainable cotton farming
Electric powered Cars and Hybrid Models
If you're in Paris on April 23
rd
, check out the Formula-E race with the cars weaving around Les Invalides and the Tour Eiffel!