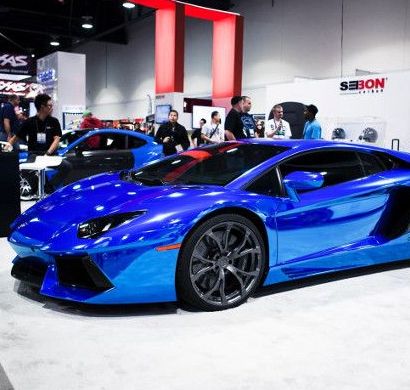 Ah yes, Lamborghini. A brand of super cars, a beast under the hood, a symbol of raw power. The Bull has it all; the looks, the power and the charm.
Lamborghini has an untouched image that exudes years of craftsmanship, knowledge and tradition; yet it always raises the bar for higher mechanical and aesthetic performance. I quite enjoy the rawness of the brand and the strength of the bull incorporated into its design and mechanical aspect.
I am not the world's hugest Lamborghini fan (more of a die hard Ferrari fan). BUT, I have been reading up quite a bit on this brand these last few days and decided to do a little section on the fun side. Epic chrome wraps, matte black or Sharpie style, it's safe to say owners across the world have been taking their custom making to next levels. After all, why not make your Lambo even flashier than it already is when it backfires through the streets?
Like the Bull, it cannot be tamed, so why not let it run free and let our imagination run along with it's roaring sound?
As tacky as you or I may find some of these modifications, you've got to hand it to the owners for being so wild and creative with a classic car and making it look half decent!
Fashionistas and Car Lovers, rejoice!
Photo above: Chrome wrap Aventador taken by me in NYC, summer 2014 
Purple Chrome wrap with Orange lines, Aventador in London- car plates from Dubai 
Hope you enjoyed this article,
xo
Violette